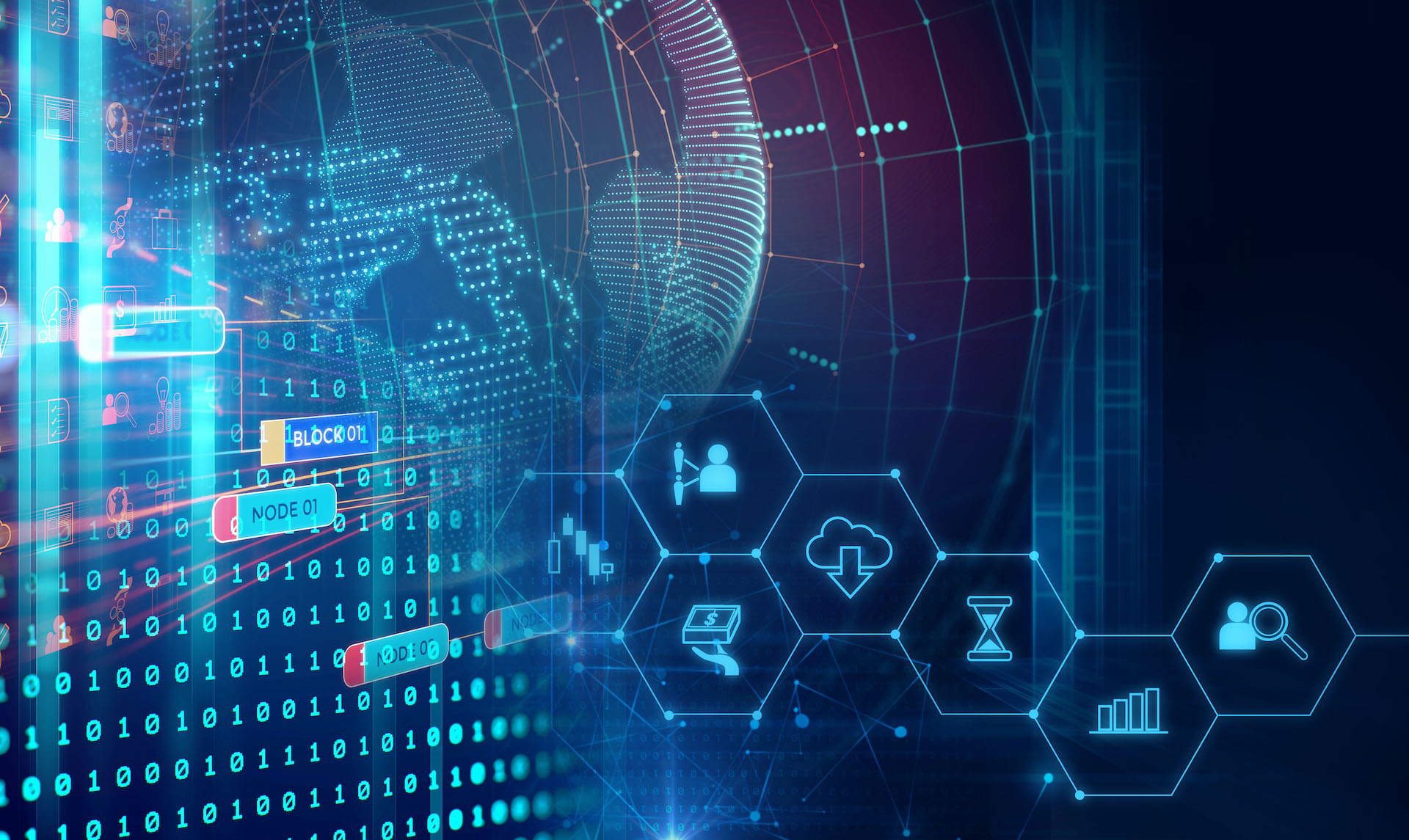 10 Cybersecurity Trends Everybody Needs to be Aware of in 2023
A recent study revealed that an alarming 21% of global organizations suffered some form of ransomware attack in 2022 alone, and just under half of these cyberattacks were said to have caused substantial damage to their business operations. 
The Ukraine conflict with Russia also saw a steep rise in the number of cyberattacks being committed by around 16%. The global threat by online hackers is at an all-time high, so here are ten cybersecurity trends in 2023 that everybody should be aware of.
Top 10 Cybersecurity Trends Everyone Should Know About
Industry and global governments collaborating across industries and countries
Critical infrastructure being prioritized by governments
The prevention of ransomware attacks
Understanding that the main cause of cyberattacks is people
Securing both hybrid and remote workers
Focusing on chief information security officers' liability
More focus SaaS security solutions
Improving online security for better cloud dependency
Forming cyber resilience
Remediation, protection, control, and visibility in response to IoT attacks, ransomware, and supply chain attacks
In the never-ending battle against cyber threats and attacks, in March 2022, the U.K. government added strict new telecom security laws to the existing Telecommunications (Security) Act that was passed the previous year. Also, cybersecurity legislation was eventually passed by Congress in the same month, mandating all cyber incidents were to be reported.
Both the United Kingdom and the United States have made their new cybersecurity concerns a top priority. However, before a truly global cyber resilience is established, a great deal more work must still be done. 
There are some companies out there today known as next-generation cyber risk companies. Their sole purpose is to make the cyber world safer by helping others be more resilient and less susceptible to successful attacks. They believe that by integrating things like economics, cutting-edge technology, and simply working together to achieve the same goal can lower the risk of cyber threats.
Let's dive straight in to discover 10 of the biggest cybersecurity trends everybody needs to be aware of in 2023. 
Industry and global governments collaborating across industries and countries
To thwart cyberattacks and repair any damage caused by them against CI (critical infrastructure), industries and major governments across the globe will continue collaborating with each other. Therefore, a key to understanding the constantly evolving cyber threat landscape will be in the sharing of information. 
Governments worldwide now have an important role in protecting critical industries that remain under constant threat of politically motivated and potentially damaging cyber attacks. To stay ahead of common foes, U.S. and European governments, for example, need to continue working together to eliminate the threats.  
Critical infrastructure being prioritized by governments
The Ukraine/Russia conflict is likely to carry on into 2023; therefore, U.S. and European governments will continue to ensure that protecting critical infrastructure is their number one priority. 
In 2020, cyberattacks on CI were highlighted as a top fear raised by the WEF (World Economic Forum), and some of the main industries they noted that were most susceptible to attacks were energy, manufacturing, healthcare, and transportation. Governments in the U.S. and Europe are working together collaboratively to minimize threats, but it's also down to every individual to pay careful attention to their own online security measures. 
The prevention of ransomware attacks
One of the biggest existential threats to businesses is a successful ransomware attack, so organizations have prioritized data exfiltration from such attacks. 
No matter how big or small the organization, a wide-ranging approach to how they deal with cyber threats from all angles and how they aim to protect themselves is important. From vulnerability-assessment capabilities to email security and anti-malware measures, nothing can be left out. 
In recent times, ransomware threats have become more common and extremely sophisticated, which is why it is of the utmost importance that organizations establish the necessary strategies to focus specifically on building better cyber resilience. 
Understanding that the main cause of cyberattacks is people
For now, the main cause of cyber attacks is humans, whether by evil intentions or human error. In recent years, there has been a push to educate people about the threat cyber attacks pose, along with cybersecurity training and regulations and protocols, but the main threat for the time being will remain the human element. 
However, even though cyber security training may seem monotonous and unnecessary, it is the first line of defense in preventing cyber attacks and trying to protect against them. Security training must happen regularly and include everyone from all levels of an organization to eliminate risks posed by successful phishing attacks. 
Concern surrounding the protection of global cybersecurity, mainly ransomware attacks on critical infrastructure, has been on the increase throughout 2023 and remains a top priority for European and U.S. governments. They are working hard to introduce new laws and regulations to protect sensitive online data. 
It is also important that individuals remain vigilant and do their bit to stay cyber safe. If you want to be more cyber resilient, cyber security awareness is the first step to protecting yourself and your organization. 
Securing both hybrid and remote workers
Throughout 2023, there has been a huge push to protect hybrid and remote workers. Before there were any global lockdowns, people were operating in cyber-secured workplaces. 
Since the pandemic, more people than ever have moved from these buildings to less secure home networks, which puts them more at risk of cyberattacks, or by working in public spaces where 'bad actors' could easily gain access to devices and sensitive data with just a little bit of effort. 
This year, we will continue to see an increased effort in educating and securing hybrid and remote workers and training them on the best ways to protect their devices from cyber threats. 
Focusing on chief information security officers' liability
The responsibility when there is a successful cyber attack effectively lies on an organization's Chief Information Security Officer (CISO). Although cyber attacks are sporadic and highly unpredictable, CISOs must stay up to date with the latest cybersecurity events and remain at the forefront of cybersecurity training, education, and best practices.
The easiest way to ensure this is not to let their current licenses expire and take a more holistic, wide-ranging approach to the risk of a cyber attack happening to them on both a personal and organizational level.  
More focus on SaaS security solutions
Application programming interface (API) – the practice of mitigating or preventing attacks on APIs, is rapidly being overtaken by software as a service (SaaS) security solutions. Much of this concerned the attention and enormous investments put into this field. 
As more of today's leading security organizations worldwide continue offloading their products in the form of a service, developing the infrastructure to keep a close eye on the security of your software applications and SaaS Security Posture Monitoring (SSPM) services will remain a top concern for organizations. 
Another broadly discussed element of promoting cyber resilience is paying careful attention to the security of third-party suppliers, software, and applications. 
Improving online security for better cloud dependency
According to many, there is a fine line between cyber and cloud security, which is becoming less and less distinguishable. Almost 100% of organizations now use cloud computing, so a major part of their cyber security measures will have to revolve around increased cloud security and the risks posed by cloud computing. 
Forming cyber resilience
For an organization to be cyber-secured or cyber-insured, it must first be cyber-resilient. Hackers today are far more sophisticated in their techniques and methods than ever, so organizations are urged to take a more holistic approach when assessing their cyber security risk. 
This means coming up with ways to prepare your organization against a potentially successful cyber attack that could be long-lasting or, better still, to avoid falling foul to a cyber attack altogether. 
Remediation, protection, control, and visibility in response to IoT attacks, ransomware, and supply chain attacks
This year's primary focus in response to IoT attacks, ransomware, and supply chain attacks is remediation, protection, control, and visibility. 
With the sheer number of people worldwide connected to the internet, the companies that specialize in manufacturing Wi-Fi/internet-connected smartphones, tablets, laptops, desktop computers, handheld gaming devices, smart TVs, smartwatches, and other cutting-edge devices must do more to ensure their devices come with more than just mediocre built-in security measures.
One of the biggest threats to consumers/users who access the internet from these devices is inadequately designed microphones, cameras, and sensors, for example. There has also been an increase in the number of manufacturers of these devices falling prey to supply chain attacks. 
Manufacturers are often in a hurry to pay their ransoms so they can get back up and running quickly, which is one of the main reasons why these kinds of attacks are increasing at such an alarming rate. Everyone must remain vigilant at all times, especially when it comes to cyber security.