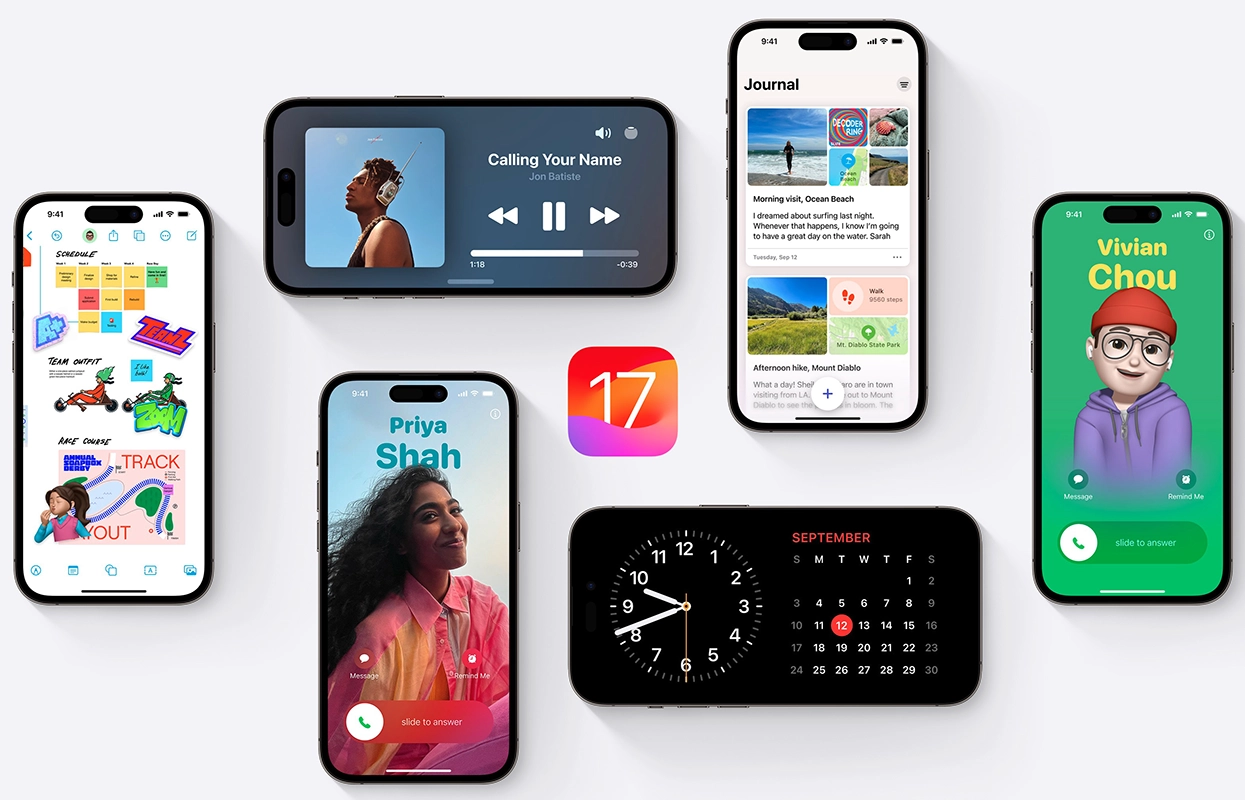 Apple iOS Releases iOS 17: Here Are Its Most Impressive New Features
Apple's latest operating system, iOS 17, is now available and ready to download by iPhone users. 
It finally has new features that iPhone owners have desperately been waiting for, such as being able to set and create multiple timers, customisable stickers and standby mode, plus much more.
Before its official release to the public, the beta version of iOS 17 has been tested, and the new upgraded features that are worth looking at are outlined below.
How to do the iOS 17 upgrade
Head straight to the iPhone Settings app, scroll down to the General option, and then click or tap on the Software Update. The upgrade option for iOS 17 will be visible if the phone is ready to upgrade. Remember, though, that not all iPhones will be ready to upgrade at the same time or on the same date as the iOS 17 release. The iOS 17 upgrade will not be available to install on the original generation iPhone SE or iPhones that are older than the iPhone XR or XS.
In many cases, it can be best to wait a few days after the upgrade release before installing it so that Apple can fix any bugs in the software that may become apparent.
Apple Update Instructions: Apple has a set of update instructions and links to help pages if you have any issues with the update on the following page: https://support.apple.com/en-us/HT213860
The first iOS 17 features to try out
The phone's autocorrect feature will finally understand that you have never meant to type "ducking".
We've all had moments when we've wanted to write a curse word, and our phone has not so helpfully replaced it with a child-friendly word instead. The new iOS 17, however, will learn and remember for use in the future that you meant a curse word. The iOS 17 beta version of this feature has been found to work really well. You can also now click on the screen if your autocorrect does still demand on providing a PG-rated alternative and restore your original choice of words.
Home check-in safety option
The newly implemented check-in feature inside the messages app now allows you to automatically let people in your chosen circle know that you have safely arrived at your location. If and when your phone notices that your route has changed or that you have stopped moving, it will update your friends and family of choice on your previous journey, your battery level, and your signal levels. The beta version of this hasn't been able to be fully tested yet, but it's a great new personal safety feature to have in iOS 17.
Multiple timers setting option
With the new upgrade, iPhone users will be able to set and create multiple timers to run alongside each other for the very first time. All you'll need to do is head to the Clock app and set a timer, and then simply tap on the addition (+) sign in the right-hand top corner and add a new timer. Each one can be labelled with a different name to avoid any confusion around what they have been set for, much like in the alarms section.
Transform your iPhone with Standby Mode
This new mode will allow your iPhone to become a digital photo frame, clock, info centre with widgets or calendar just by turning your phone sideways while it's charging. There are a few different clock screens to choose from in StandBy Mode, plus the colour will change to red at night so that it's not too bright while you're trying to relax or sleep.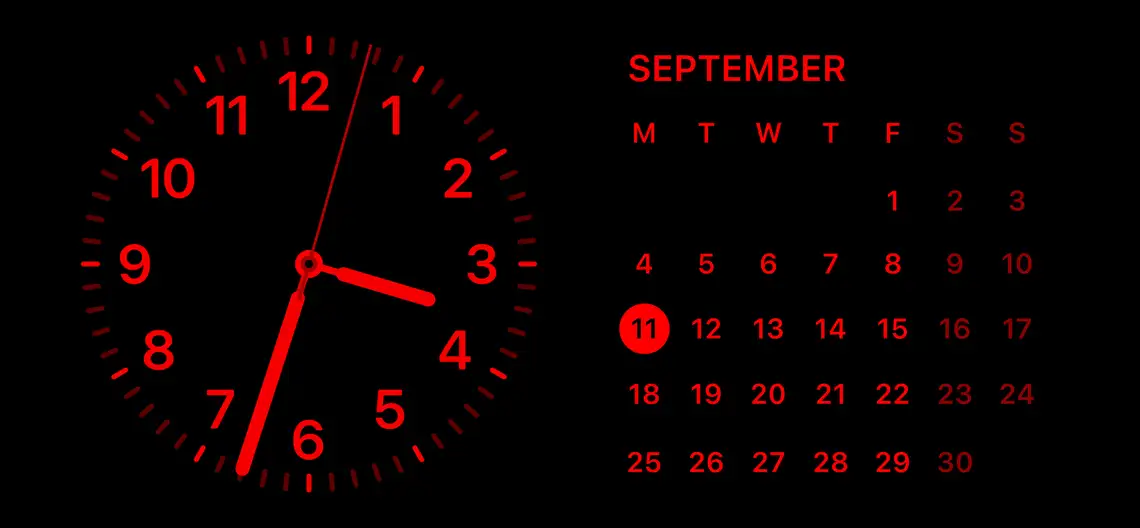 StandBy Mode can now also differentiate between charging on a MagSafe dock and a MagSafe charger and provide a different option for each. For example, it will go into Clock mode while on a MagSafe charger but change to a digital photo frame while charging in a MagSafe dock.
Beta user testers have said that using StandBy Mode is a smart way of making your phone useful while it's not actively in use but is better when used in a MagSafe dock as opposed to a Magsafe charger and will only work if you have your iPhone settings set to an always-on display. 
This will mostly apply to the newer iPhone versions from the iPhone 14 Pro upwards. It's been said that the notification previews for StandBy Mode are substantially large, so you might want to turn these off while using the feature if you want to keep your phone and messages private.
Get creative with stickers
You now have quick access to all your stickers, including the ones from third-party apps, thanks to the Messages app improvements made by iOS 17. You can now turn your photos into stickers and send them to friends and family by clicking and holding down your finger on a person in a photo, and you can even add some interactive effects before sending them. 
You can add a personal touch with stickers outside of the Messages app. In third-party apps, while trialling the beta version of iOS 17, users noted that the stickers weren't always the correct size and some of the interactive features didn't work properly, but this may change once the official version is launched.
Video effects with gestures can be added
Video calls in iOS 17 now have eight new effects options, including confetti, hearts and rain. You can use them by selecting them from the menu or by using hand gestures over the phone's front-facing camera, for example. The most popular one can be triggered by holding up a peace sign to the camera, which will start a down pouring of confetti behind the user's face. As long as you have an iPhone 12 and upwards, you'll be able to use these hand gesture features while on Facetime and in other apps such as Zoom.
The effects are great and really eye-pleasing and work incredibly well. iPhones appear to be able to detect hand gesture signals easily as long as both hands are visible on the screen.
Get visual Voicemails
You'll now have the chance to decide whether to pick up a call or not with the transcribing of incoming voicemails appearing on your screen. The iOS 17 beta version of this hasn't been able to be tested just yet, but hopefully, it will soon.
Also, if you Facetime someone and they are unable to answer, you can now leave a video message for them instead. The Facetime app will do a quick countdown to warn you that it's about to start recording and allows you the option of redoing your video message if you need to. Surprisingly, the reaction gestures also work on video voicemails.
Better Group Chat Messages
Long-running group chats have previously been easy to lose the thread in. Apple has now tackled that issue by creating inline replies for the Messages app, allowing users to reply to individual messages by swiping them. You can also now use the updated search feature with multiple filters to find certain messages among group chat responses. Audio messages, or voice notes, will now be transcribed, too, which will help users who cannot listen to those messages at certain times.
Your contact information can be Name Dropped
With the upgrade, you now have the ability to place iPhones next to each other to share contact details immediately between the two phones. You can also customise your contact poster to send out, which can be slightly more exciting than just sending your name and number in text form.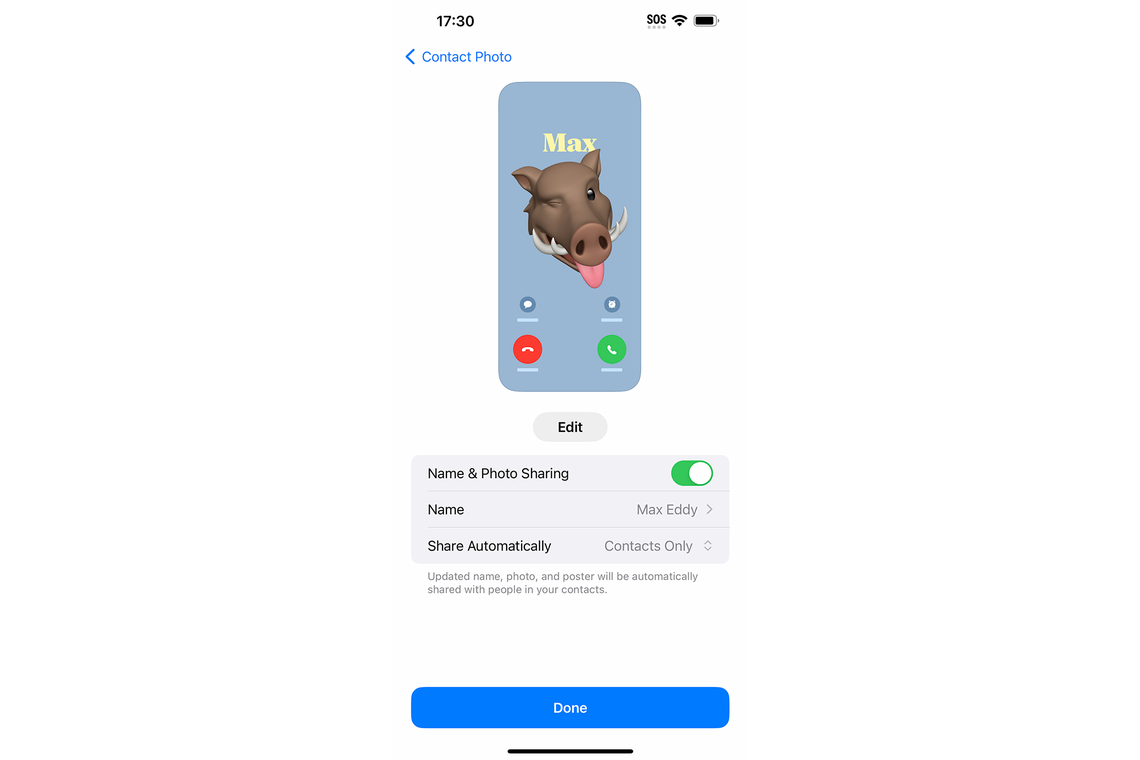 The beta testers found this feature to work perfectly with no glitches at all, even with the new contact posters. Once the two iPhones are moved close to each other, the sharing option will appear, and your contact poster will pop onto the screen.
Safari offers more privacy
Apple has focused a lot of its attention on increasing privacy with its marketing and latest updates, so unsurprisingly, the new features of iOS 17 are designed to keep you and your iPhone data safe. You can create several profiles on Safari to keep your searches separate.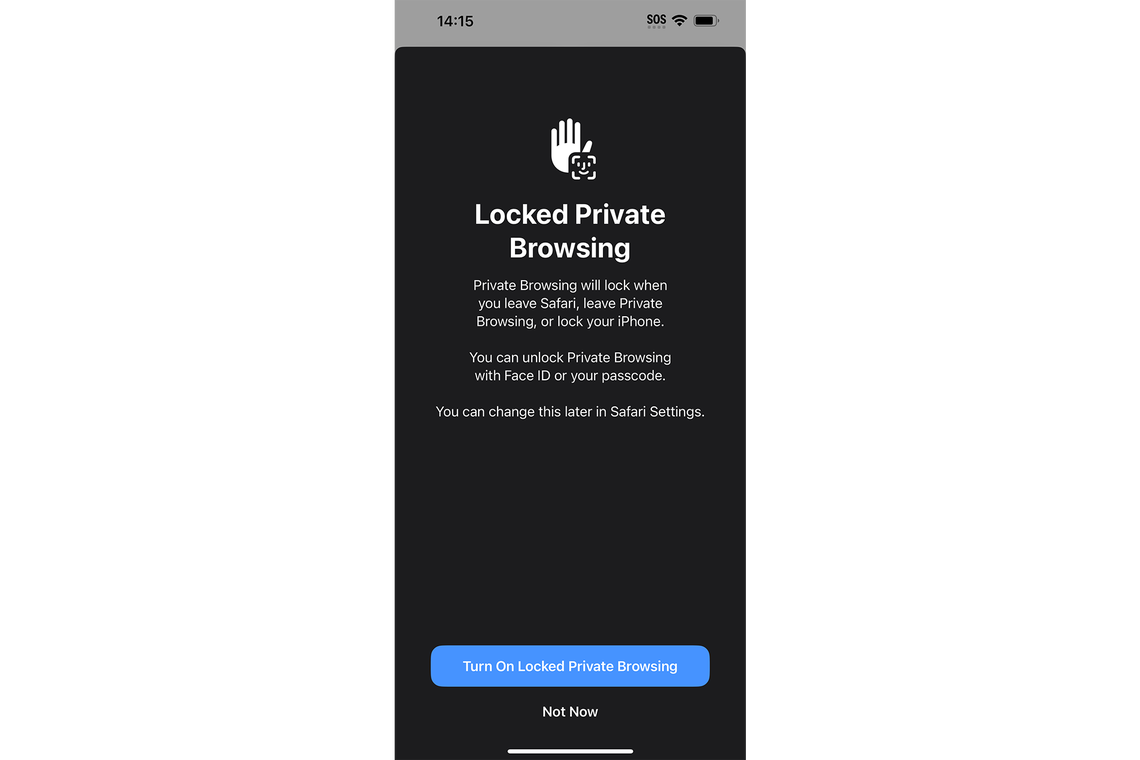 The option to have Private Browsing tabs that ask for reauthorisation every 15 minutes also allows your tabs to be kept private and hidden if someone else handles your iPhone. This feature isn't automatic, though, so you'll need to enable it in the Settings section to be able to use it to keep your tabs safe.
Also available soon
iPhone users are also excited about new features coming soon, such as the Journal App, which prompts you to write about your day and note down your feelings and thoughts. If you currently use the Notes app to do this, it will be right up your street. Any data written here will apparently be secured by end-to-end encryption to keep it private. AirDropping will also see big improvements, as you'll now be able to use this to transfer your files even when you're out of range. Beta testers will look at these features in-depth once they are readily available.
It's always a good idea to keep all your devices up to date with the latest software regardless of any appealing new features. New software upgrades always pose a slight risk of system bugs and glitches, but these are usually sorted out and rectified pretty quickly, so overall, the pros outweigh the cons when it comes to an Operating System update.
---
The Apple website features a detailed listing of all the features available on iOS 17 that you can look through by visiting the following link: https://support.apple.com/en-us/HT213781