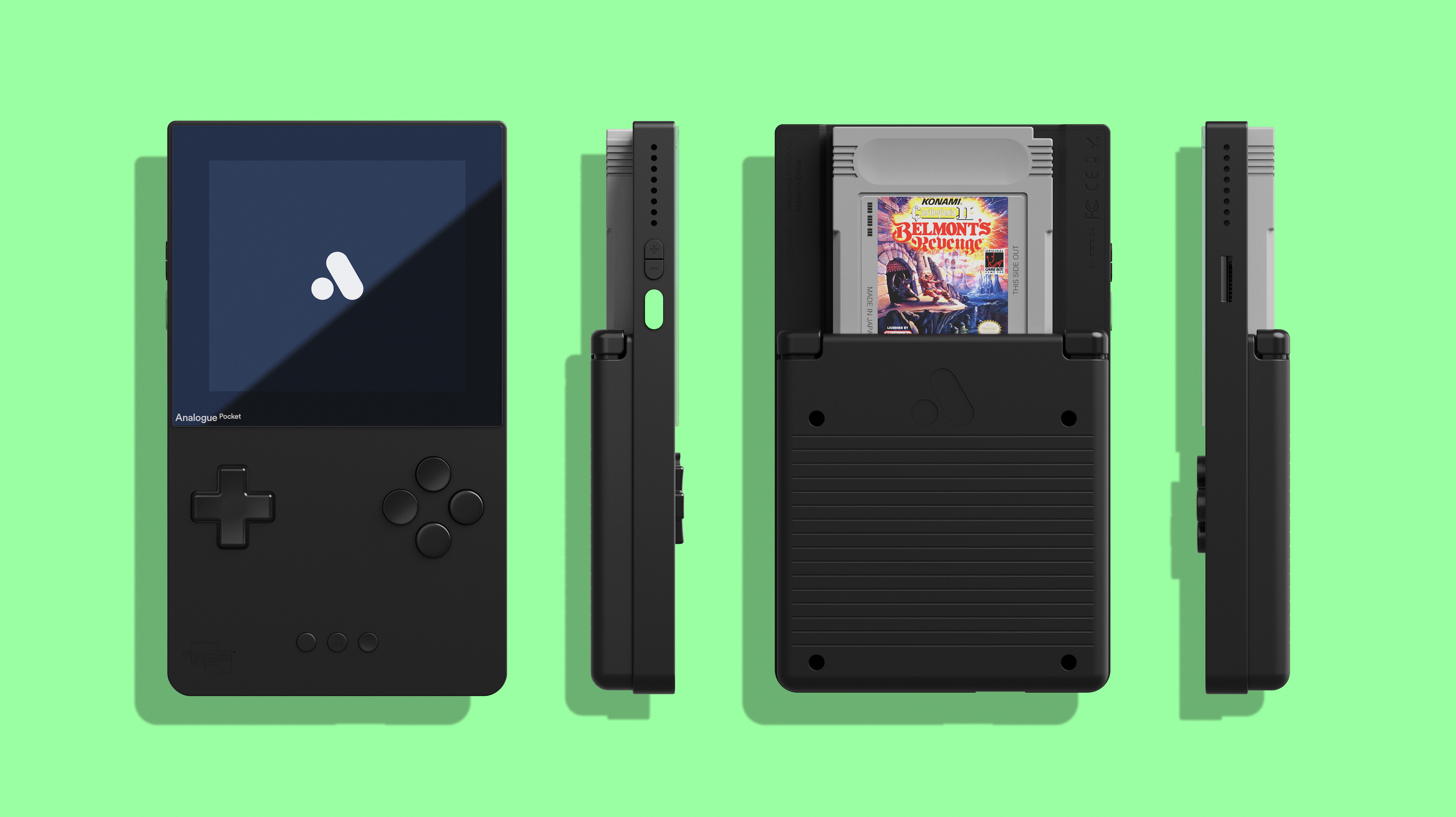 Analogue Pocket Review: Game Boy Games Have Never Looked so Good
I recently sorted through some of my old boxes while having a good clearout and found a pile of original Game Boy cartridges I used to spend hours playing. I even found my Game Boy, which appeared in fairly good condition.
I immediately stopped what I was doing, found some batteries from the kitchen draw, and inserted the first game I picked out from the pile – Wario Land: Super Mario 3. I then fired up the old Game Boy for the first time in over 20 years, and, to my surprise, it was still working. I was instantly transported back to my youth. I couldn't believe my luck. 
After a few minutes of playing, I closed my eyes and picked out the next cartridge from a stack of about twenty games. This time, it was The Legend of Zelda: Oracle of Seasons. While it was loading, I quickly looked at some of the other titles from the pile that I had forgotten all about. 
I also found Tetris, Metroid II: Return of Samus, James Bond 007, and Mario Tennis. After taking just a few minutes or so to try out each of these old games, I noticed that they didn't seem as good as I remember, and I couldn't get my head around it. 
I was already aware of a modern handheld gaming device called the Analogue Pocket. This epic new device was specifically designed to play Nintendo Game Boy cartridges. A friend of mine said he had recently bought one to play his old Game Boy Advance games, so he let me use it to see what my original Game Boy games would look like. 
I couldn't believe it. The games looked better than I ever remembered. This is how the games were meant to be experienced. If you have a pile of cartridges from back in the day but can't find your original Game Boy to play them on, I wouldn't recommend spending hours online searching for a costly original Game Boy because, for me, the games don't seem as good on this device any more.
Instead, get your hands on an Analogue Pocket. You can use the Analogue Pocket to play pretty much any Game Boy, Gameboy Colour, or Game Boy Advance game. 
A Game Gear adapter can also be inserted into your Analogue Pocket to play your favourite SEGA Game Gear titles, plus similar adaptors also now allow you to play your favourite Neo Geo Pocket, Atari Lynx, and TurboGrafx-16 games.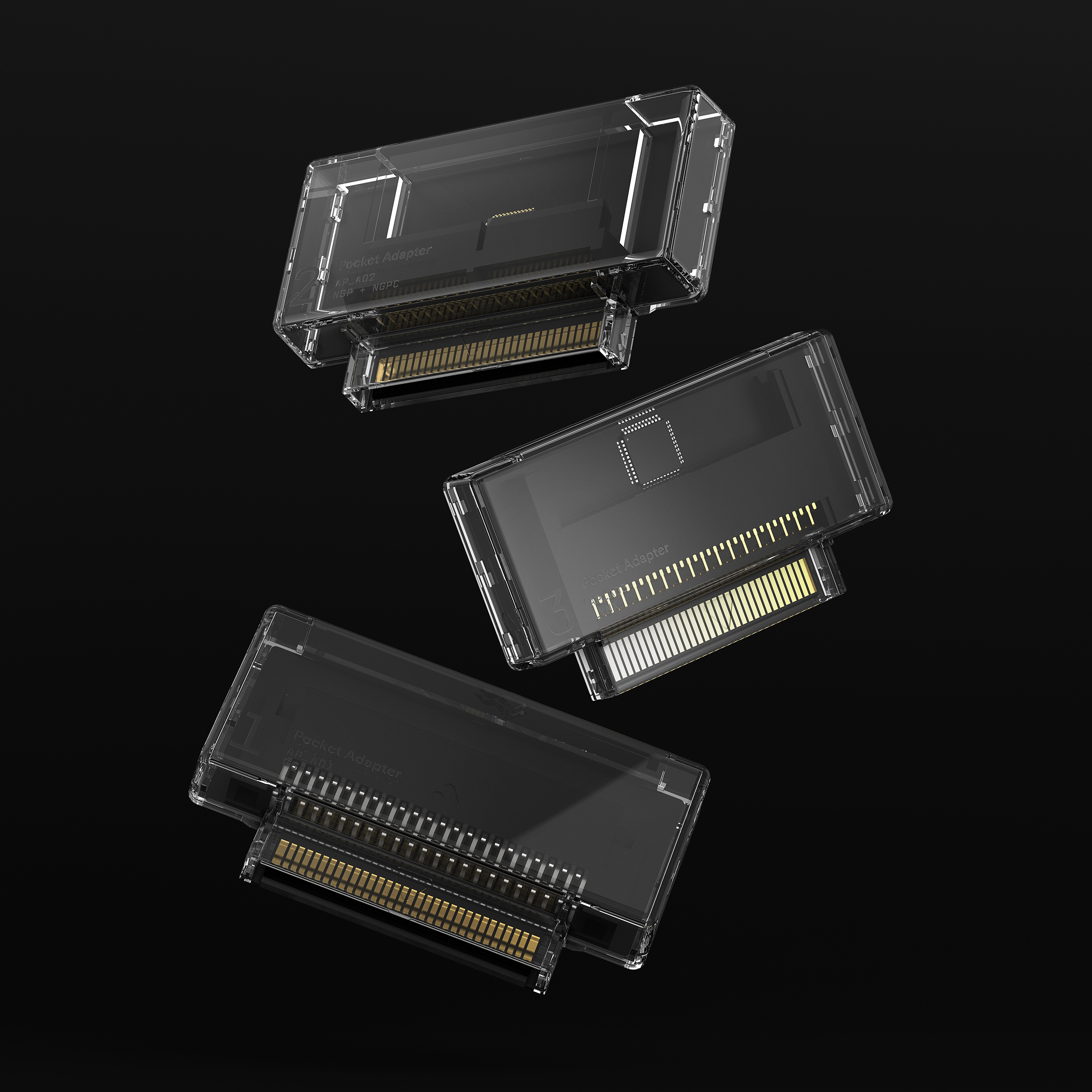 Instead of emulation, the device uses a system-on-a-chip architecture, or SoC architecture, meaning that all of the parts and pieces that went into your original Game Boy are used in the Analogue Pocket but on a much scaled-down version in what is known as a field programmable gate array. This allows the programs and games to work as originally intended but on the Analogue Operating System. 
Back in the day, your progress often couldn't be saved in many of the games, but that's now possible thanks to the Analogue Pocket. Simply hold the analogue button and then press 'up' on the D-pad. However, to save any progress you have made, you'll also need to pop an SD card into the side of the device. The SD card is also used for firmware updates and one or two other unique features. 
Regarding the visuals, the pixels have been rendered with stunning sharpness and vivid colours, making the games come to life and look better than ever. It's hard to convey just how good my old games now look, having been rendered to such a high resolution. 
It's a lightweight handheld device. The buttons are laid out nicely, and it also comes with a couple of shoulder buttons on the back that can be used in some games. 
For those of you who aren't too bothered about playing the more high-end, graphically demanding triple-A video games from your smartphone like Halo Infinite, Assassin's Creed: Valhalla, and Cyberpunk 2077 and would rather play something more nostalgic that has the ability to transport you back to your youth, the Analogue Pocket is the ideal handheld gaming device for you. It can be purchased for $220. 
It's available in black and white, and instead of using AA batteries, it's powered by a rechargeable lithium-ion battery, which gives you anywhere from six to 10 hours of playing time, depending on how bright the screen is and whether you play with the volume on full blast or on silent.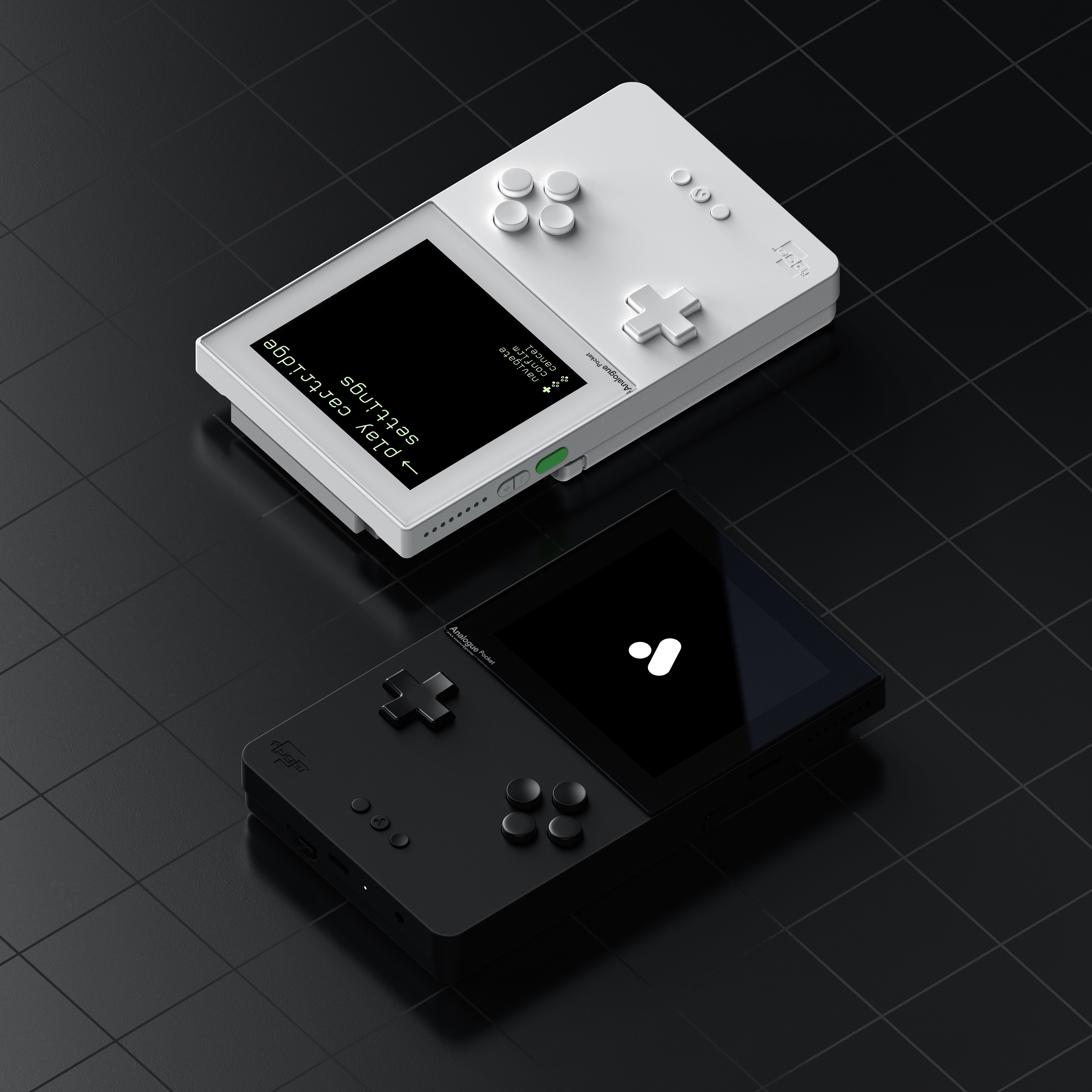 The most exciting thing about playing retro games on this modern device is the impressive screen, which is made of Gorilla Glass. The 3.5-inch backlit 1600x1440 LTPS LCD display has ten times the resolution of the very first Game Boys, allowing you to experience your favourite games in a new way. Thank you, Analogue; I now appreciate them more than ever. 
You also have several customizable options at your fingertips to improve the visuals. This includes platform-specific customizations or the standard default option. For example, if you're playing original Game Boy games, they can be displayed in the iconic green hue or in the more modern-looking grey. 
There are other settings to adjust the desaturation and sharpness, plus you can adjust the size and the position of the image you see. Many people prefer not to mess around with the features, myself included, and normally just stick with the default option. 
However, you may need to tweak it every now and then when playing certain games. The fact that you can do this at all is fantastic. I don't like bright screens, so I tend to keep mine in most games around 60%. It also has a 3.5 mm headphone jack and USB-C (power and dock interface).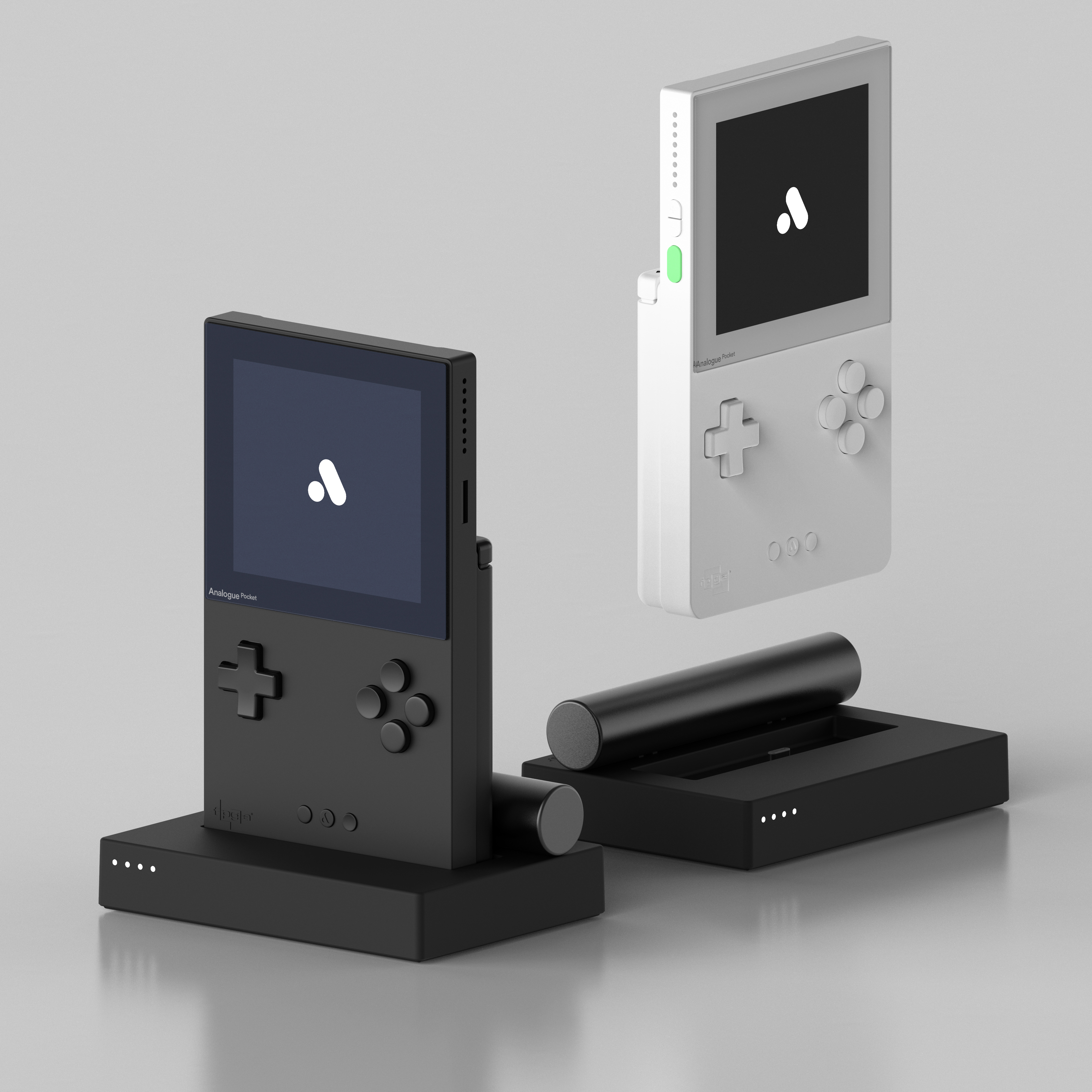 If you love Game Boy games and want to experience them in a beautiful and exciting new way, the Analogue Pocket is an absolutely essential piece of kit you should definitely think about investing in.
If you can't afford the price tag, suggest it to someone looking to buy you a Christmas or birthday gift – you never know. It has taken the games to a whole new level and made those classic Nintendo games better than ever. 
The Analogue Pocket was first released in December 2021, and the latest edition is the ninth generation. I wasn't surprised when I found out that the Analogue Pocket is now a multi-award-winning handheld gaming device. It has become a must-have device for millions of retro-inspired gamers worldwide. 
It was designed to bring the classics back to life, and that's exactly what it has done. There's no argument there. It's the only device that lets you play BETTER versions of the original GB cartridge games. 
Whether you have a pile of GB cartridges gathering dust in your loft or you're looking to start a new collection from scratch, investing in an Analogue Pocket instead of an original Game Boy, Game Boy Colour, or Game Boy Advance would be the better option. 
The original hardware in those early devices wasn't built to last. However, the Analogue Pocket's perfectly replicated hardware is robust and has been built to last many years. It also boasts a long-lasting rechargeable USB battery.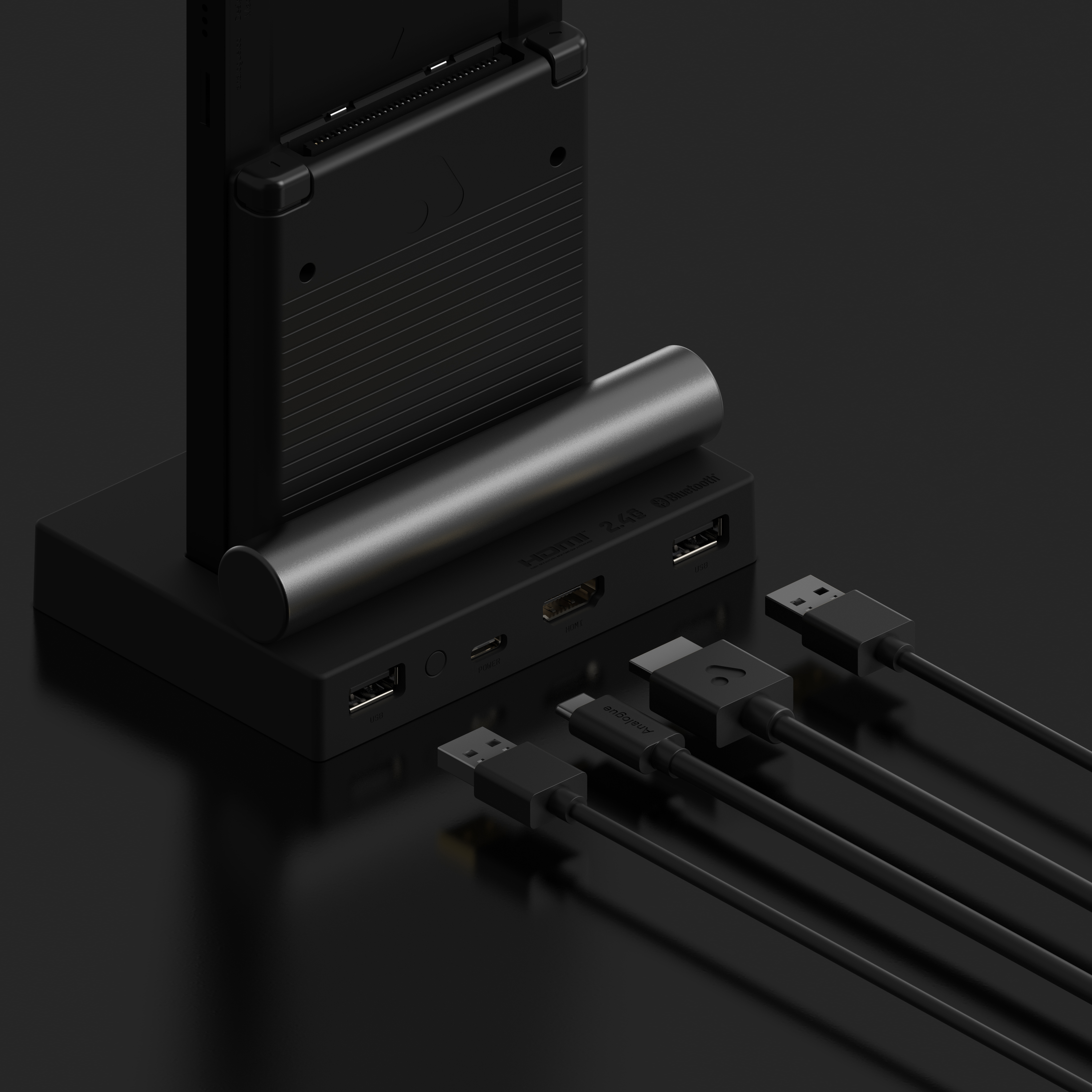 If you're looking to experience games on hardware instead of software emulation, consider getting your hands on this epic handheld gaming device before anything else. It can even be hooked up to television screens so you can take your gaming experience to the next level. You can now let your friends and family enjoy watching the classics brought back to life. 
I'm so glad my friend told me about this device and that I already had a collection of Game Boy games. I was lucky enough to be able to try out the device before I bought it, and doing so made me order a brand-new Analogue Pocket that same day. Since it arrived, I've hardly put it down.