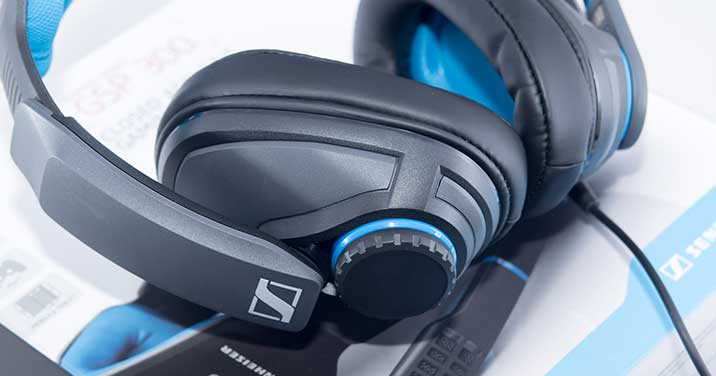 Gaming Headset Sets a New Standard
As you must have noticed over the last year or so, although the number of headsets claiming to be the best in class or something to that effect have markedly increased, the quality and real world performance of these headsets have for the most part been rather dismal at best. So much so, that one sad but too often truism is that oftentimes a generic Sony headset can and does outperform a good number of those so-called specialty headsets.
At least until now. Now there is a new contender for gaming headsets that has released a gaming headset that is fast becoming the talk of the gaming world. Take note of this name, that of Sennheiser. More to the point, you are about to discover why the Sennheiser GSP 300 can be considered a new high watermark for gaming headsets.
Start with the company behind this remarkable new headset, that of Sennheiser. You will appreciate the fact that the German company Sennheiser first opened it's doors back in 1945 at the tail end of World War II. Since that time, Sennheiser has made quite a name for itself around the world for the high quality and design of a wide range of specialty audio products including, but not limited to microphones, headphones, telephone accessories as well as avionics headsets. In other words, Sennheiser specializes in audio electronics.
Back to the Sennheiser GSP 300 and what you have to look forward to experiencing in your gameplay with this headset. First of all, there is the hard to ignore comfort factor associated with the Sennheiser GSP 300. Get this: the cups are spacious with a fit to shape memory foam that feels more like the headset molds itself to your ears.
Note that the easy to reach volume control knob is conveniently positioned on the right side. On the left side of the Sennheiser GSP 300, the boom microphone extends forward just enough for optimum pickup but not so far as to be distracting or bothersome.
In addition, take note that the Sennheiser GSP 300 is engineered with a microphone array that aids in the noise canceling functions. Interestingly, you may well appreciate the microphone auto-mute feature that is triggered by merely repositioning the mic away from your face.
All things considered, the Sennheiser GSP 300 is a top performer for gaming headsets. Better still, the Sennheiser GSP 300 is available at a price point that will not break the bank.