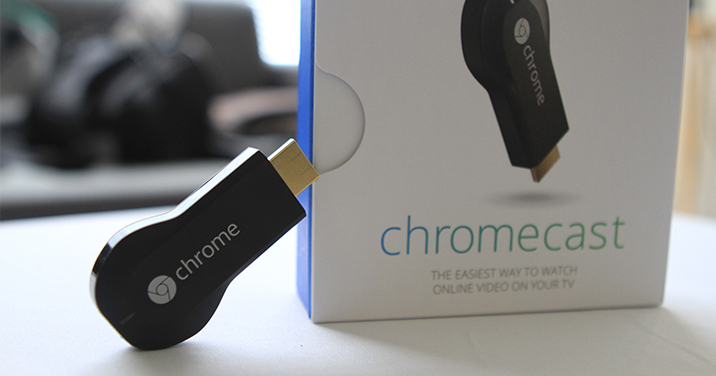 Latest Chrome Beta for Android Adds Chromecast Streaming
The latest beta update for Google's Chrome browser offers an experimental and thus far slightly flawed glimpse at what will likely be a very cool and useful feature in the due time: the ability to stream video content from your Android device's Chrome browser, through Google's own Chromecast streaming dongle, and unto a compatible screen for viewing.
After downloading the latest Chrome beta, users can enable the new video streaming feature by going into the URL bar and typing "chrome://flags/#enable-cast". From there you should see an option called "Enable experimental Chromecast support", which you can then activate. With that out of the way, a Chromecast icon will henceforth be present on any video watched on the Android device, and clicking it will allow the user to send or "cast" the video to their Chromecast, and from there to the screen connected to that Chromecast.
While the feature is aimed at eventually working with any HTML5 video, the actual success rate thus far is hit or miss. It's primarily intended for YouTube testing at the moment, yet while some YouTube videos have had no problem being streamed through the Chromecast and onto another screen, others have not been so fortunate. Other media sites with compatible content have proven mostly miss, with some allowing a limited amount of finicky streaming and others not (or outright crashing the Chromecast in the case of DailyMotion), despite the presence of the icon. Lag has also been an issue with some content that does work, with videos being choppy on their newly cast home.
Naturally, the feature is expected to be rough around the edges given its testing status, and its likely many of these kinks will be worked out in the coming weeks so that the feature has a much greater compatibility both within YouTube and outside of it. In addition to the upgrades for casting, the new Chrome beta is also making it better to watch video content on the Android, with full-screen videos now allowing HTML5 controls and subtitles.
While it won't yet replace your PC or laptop as the preferred method of casting video content to your TV, it may not be long before you're able to do that directly from your mobile device, an option that should prove far more convenient than the current alternatives.