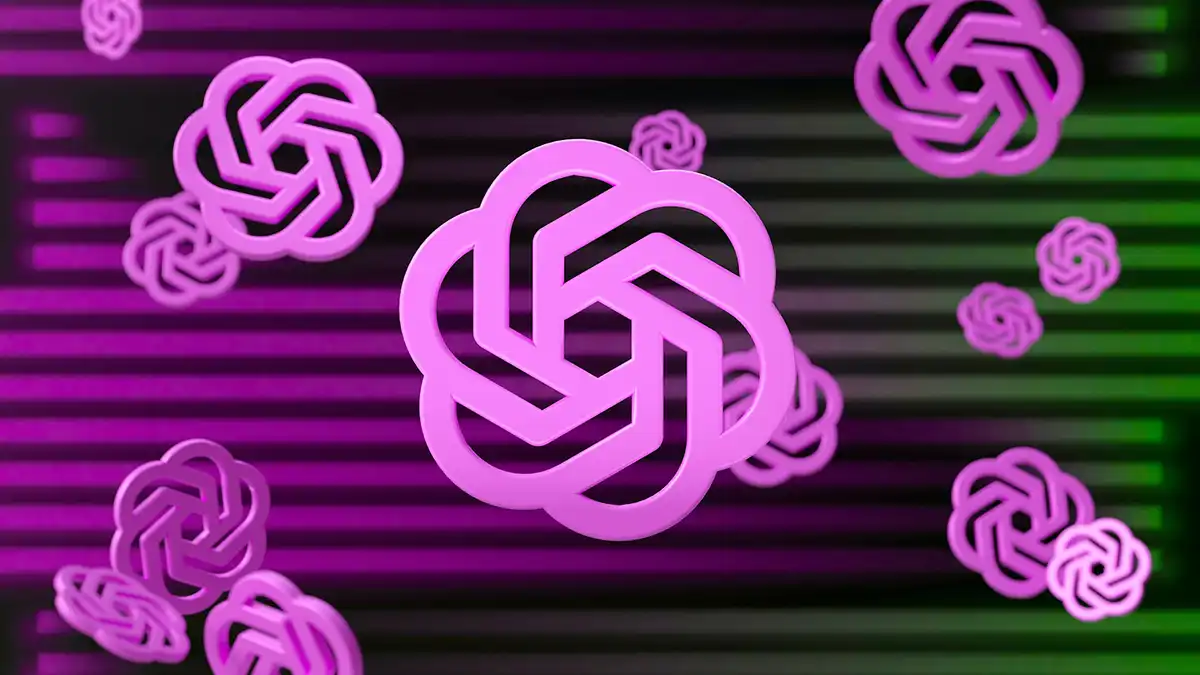 Search the Web in Real Time with OpenAI's ChatGPT
Open AI's pioneering ChatGPT software is an LLM-powered chatbot that now has the ability to search the internet in real-time, promising to give the latest information and direct links to reliable sources. However, at the time of writing, this new feature is for Enterprise and Plus subscribers only. Others will also soon get access to the feature further down the line. 
ChatGPT (which stands for Chat Generative Pre-trained Transformer) from OpenAI is trained to follow instructions in a prompt and provide a detailed response. It now has a new feature called Browse with Bing, which can scour the internet for the most recent information, giving the user answers extracted directly from only the most reliable and authoritative sources cited in any responses it provides. 
In the Microsoft Edge web browser and other third-party browser plugins, Bing Chat on Windows was already capable of instantly retrieving live information from the internet, just like Bard from Google can do in Chrome, as can several other web browsers. Open AI's Browse with Bing feature in ChatGPT does the same. 
It was also recently announced at Meta Connect that Bing will also be used to deliver real-time internet results in its system's Meta AI Assistant and will soon be added to Messenger, Instagram, and WhatsApp. 
Most people have said they find getting ChatGPT to search web results quite challenging. OpenAI even supplies instructions to users for the web browser version, but it appears it's not the same for the iOS app. However, there is a way of doing it. Let's just say that you are already a subscriber. Go to the three dots menu, click or tap the GPT-4 button, and now select the Browse with Bing option. Any searches returned to you should fetch current info from the most reliable sources. 
It may take a little time, but it does bring you the most relevant and accurate results. Also, when your question has been answered, you can tap or click on the link to be redirected to the website where you can compare the answers. According to one website we're unfamiliar with, a major studio is working on a new movie. 
Artificial intelligence-powered bots are known to see things that aren't there and bring back vague or somewhat misleading answers. The new tool, however, enables you to verify the answers you are given based on which sites they found their data. It essentially lets you check they aren't telling you fibs. Being able to do this has been hailed as a significant step in the right direction. 
The company behind this new feature, OpenAI, did introduce it to the ChatGPT iOS app towards the end of June 2023 but almost immediately took it back off because users quickly learned it was possible to trick the chatbot into providing them with content hidden behind a paywall (a section on a website that only paid subscribers can access), simply by inputting a URL directly to it. 
From that moment onwards, ChatGPT's model, which is fed information by Open AI's automated crawler, has started recognizing itself with a user agent, meaning websites now have the ability to filter themselves out of its analysis using the latest revisions to their Robots.txt file that don't allow it. It all sounds far more complicated than it is. 
For those of you who would like to subscribe to one of the plans currently offered by OpenAI, even if it's just to find out what the new Browse with Bing feature is all about, they instruct you to: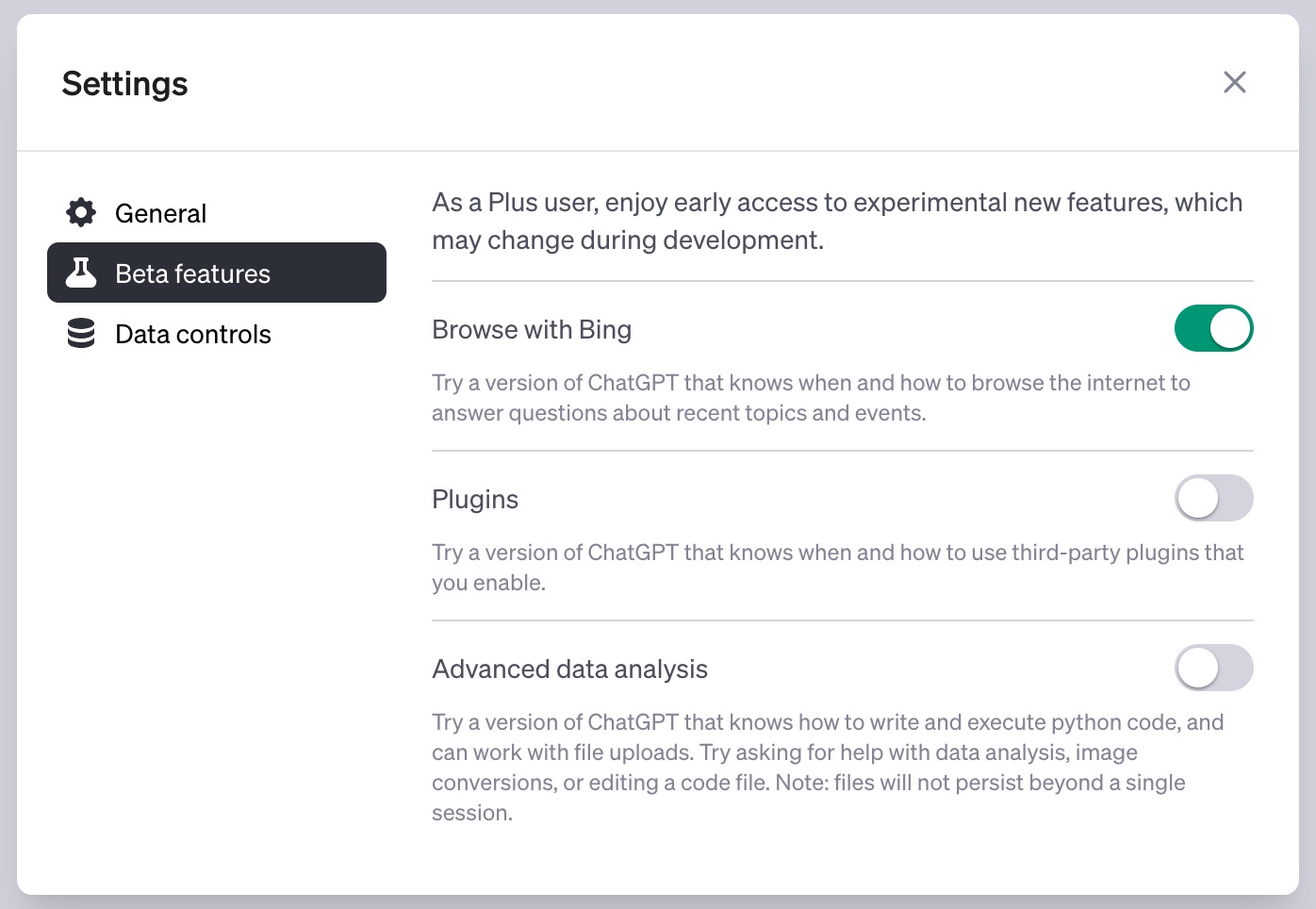 Tap or click on the 'Profile and Settings' option
Now choose 'Beta features'
Toggle on 'Browse with Bing'
Then select 'Browse with Bing' under GPT-4 in the selector.
Here's an example of when I entered the following prompt "Can you search the web for the best platform to generate an AI image?" and the result.