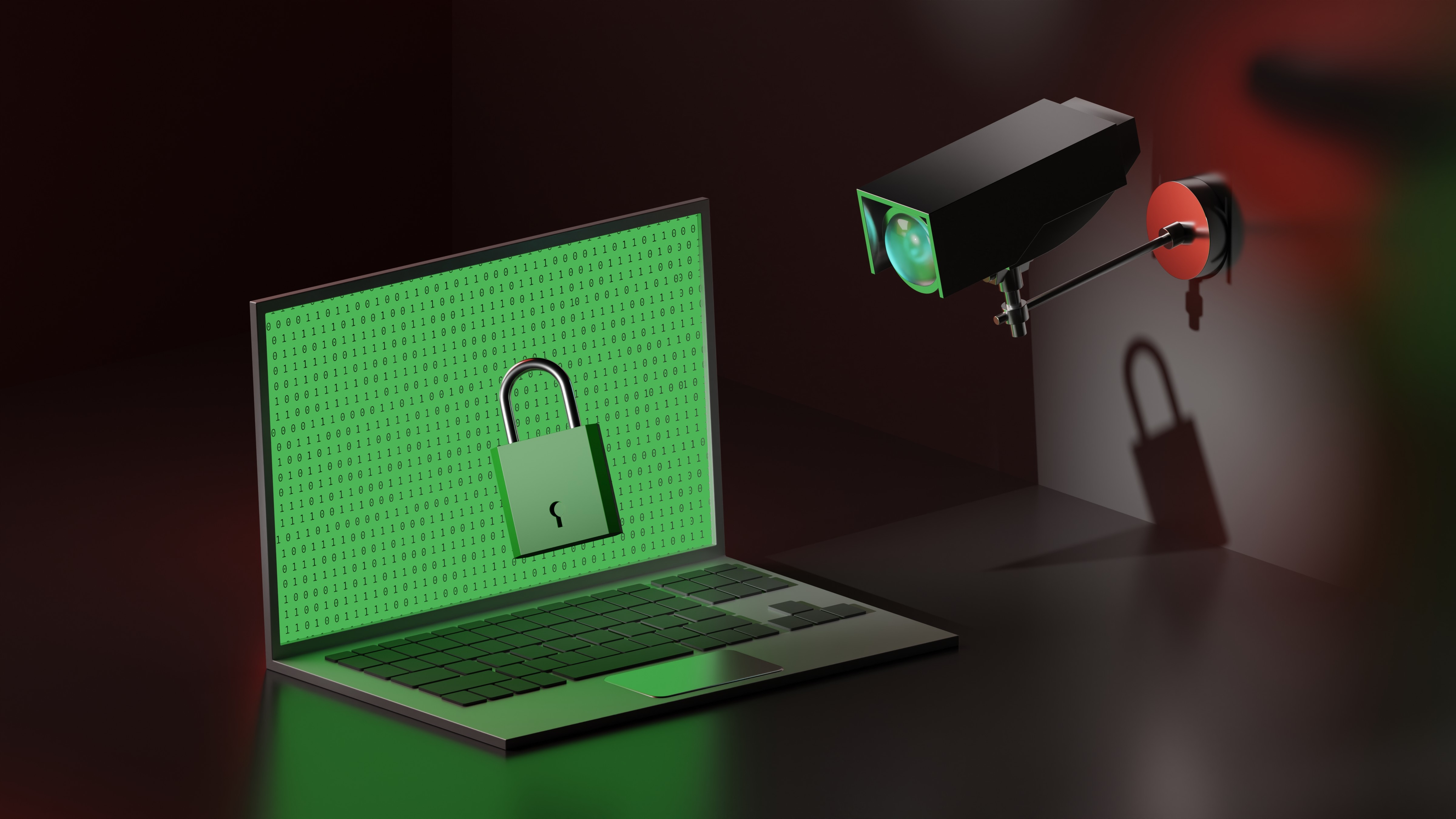 Top DuckDuckGo Alternatives to Privately Search the Internet
DuckDuckGo is among the most privacy focused and anonymous search engine out there, however there are a few great alternatives that are equally as good at providing relevant search results. Let's dive in and take a look at some of the best DuckDuckGo alternatives to try using today.
Currently the #1 privacy focused competition to Google is undoubtedly DuckDuckGo. Since their initial launch early on in 2008, this privacy focused search engine took some time to gain in popularity, however now they are among the most popular with privacy enthusiasts. In the early days since their inception they had only 16 million search queries in 2010. Fast forward to January 2022 and they reached a total of 3 billion searches (traffic stats here).
DuckDuckGo is best known as being the top search engine that does not track your search data and then use that information for reasons related to advertising. As a result this made them the goto option and alternative to Google. There are however other privacy focused search engine options to look at as well.
Security Tip: Great online security and privacy starts with good habits. Using a VPN like one of those found in our Best VPN services guide can help avoid surveillance, monitoring and help keep you safe and secure when browsing online.
Privacy Minded Good to Know Facts
Privacy focused search engines are those that do not collect any personally identifiable user information. These include search query history, IP address info, browser details or user agent settings.





Meta data search engines are those that crawl, aggregate and compose their own index based on the data they extract from other search engines.





Some privacy focused search engines will also create their own independent indexes that are not available in the indexes of other big search engines.





Using any of Googles suite of products which include Google Images, News, Chrome, Maps and virtually all their services influences what you see when you search Google.
Things that Make Other Search Engines Great DuckDuckGo Alternatives
The most essential requirement of a good DuckDuckGo alternative is that it is private. Search engines like Google are notorious for collecting user information in order to better target advertising and to serve search results that are more curated to your particular query. To some this may be an acceptable practice but to privacy minded individuals who care about what information is collected it may not be. Luckily there are numerous alternatives to Google and DuckDuckGo to allow for safe and private browsing of the internet.
Collection of Data
The main requirement in order to be considered a top DuckDuckGo alternative is privacy. In order for that to be the case the search engine cannot save anything that could possibly be used to identify you personally (this includes your search history, IP address, browser info or user agent).
Most of the time search engine companies like Google will use this information to serve you targeted advertisements related to your search queries. As an example whenever you perform a search on Google, they will save the search query information and thereafter use that information to better serve you results in the search engine results pages (SERPS) that are more relatable. 
Privacy Focused Search Engines
Search engines like DuckDuckGo that are privacy focused may collect some data which cannot be used to identify individual users. They need to collect this minimal amount of data in order to still operate as a search engine. As with DuckDuckGo this is how they work but it is seen as fair game as they do not collect enough information to ever identify you personally. In the end you get good search results and privacy so it's a winning scenario for privacy minded individuals. 
Top 6 DuckDuckGo Alternatives for the Privacy Minded
Details with screenshots of each of the above listed DuckDuckGo alternatives can be found below.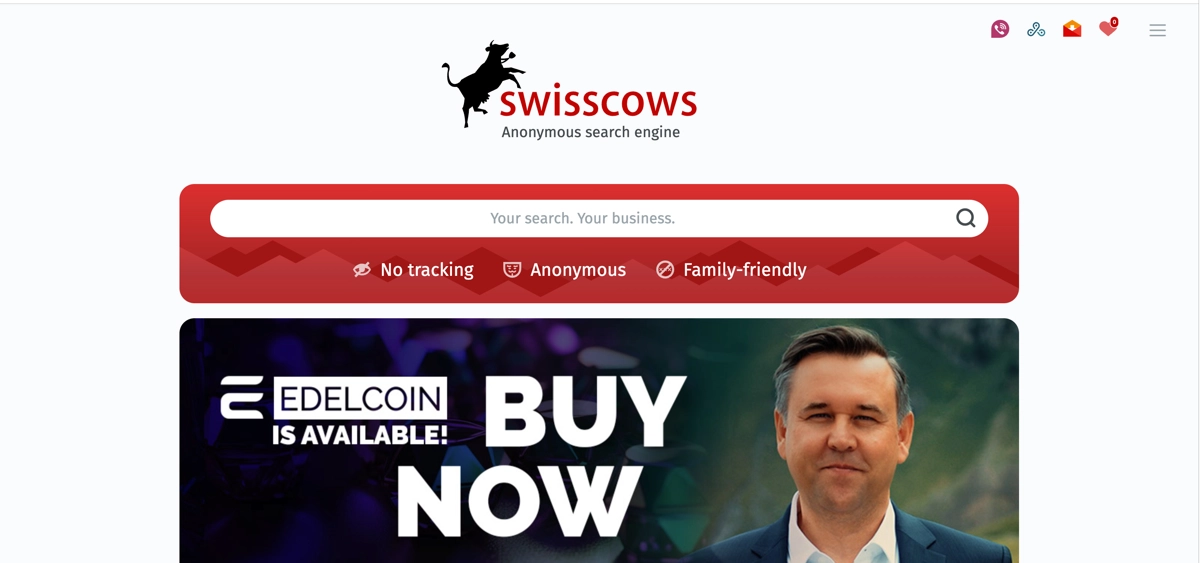 Established in Switzerland in 2014 Swisscows was first founded as Hulbee until they rebranded. As you can guess they are a Swiss based privacy focused search engine and the #1 pick as an alternative to DuckDuckGo. Being privacy focused they operate their search engine in such a way to deliver relevant results and while doing so are not storing your search queries in order to build a profile for advertising to you.
In addition to the privacy baked into Swisscows search engine they also offer user a "semantic map" which provides useful suggestions to search queries entered. They display a list of searches related to what was submitted in a column featured on the side of the page. Not only are they privacy focused but they Swisscows also are family-friendly, so inappropriate content such as adult or content related to violence is omitted from their search results.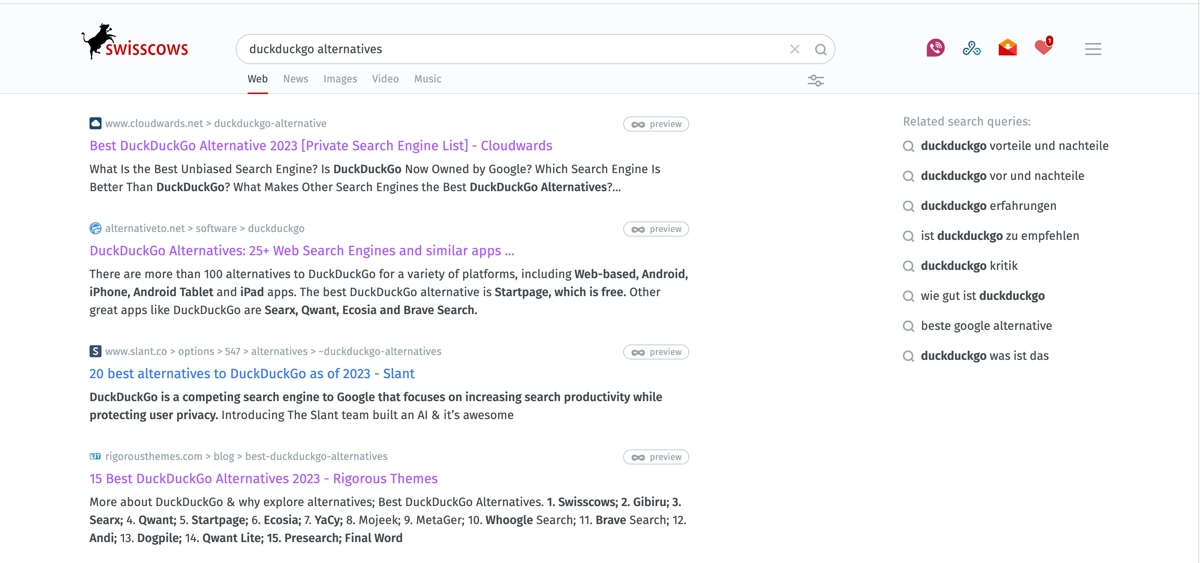 Since Swisscows is based in Switzerland this gives them a cut above the rest type edge when it comes to privacy. Not being located in the United States or the European Union, Swisscows is able to escape legislation related to surveillance in both jurisdictions. Fortunate for them and for users who use Swisscows because these two jurisdictions support some of the most privacy invasive intel organizations globally.
Because Switzerland is an independent nation and not subject to the oversight of security organizations in other major jurisdictions the likelihood of them giving up data is minimal. As a result which is good for Swisscows users there would not be any personally identifiable data to provide.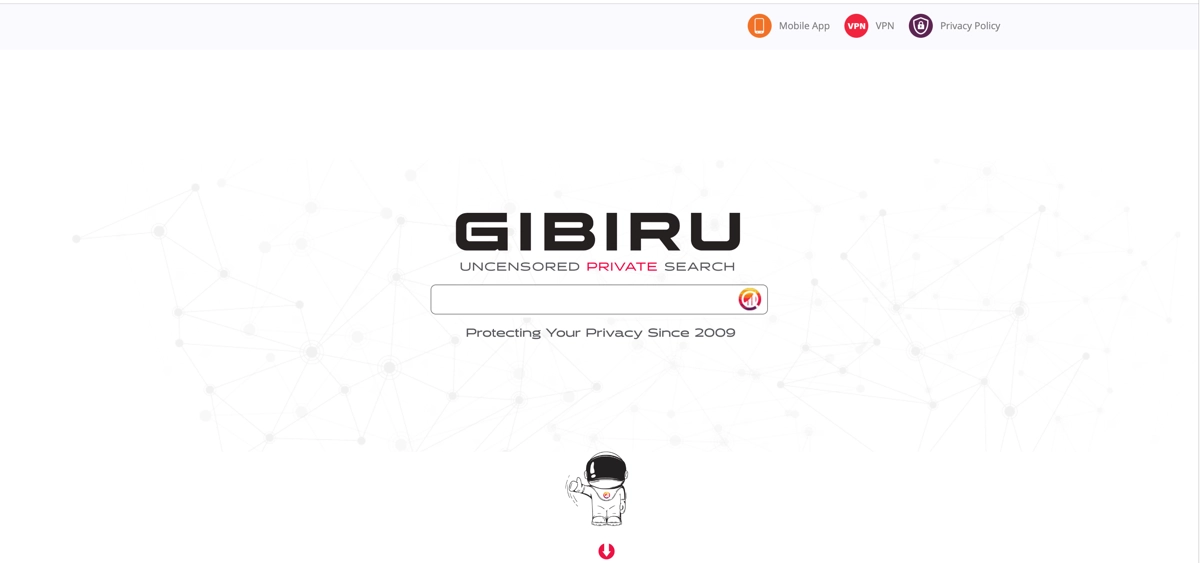 Since their establishment in 2009 Gibiru has become a popular privacy minded search engine and alternative to DuckDuckGo. Just like DuckDuckGo at Gibiru they do not collect any cookie information, IP address data or search information. They are unique however in that they use 256-bit encryption when obtaining search results.

The SERPs are split into two tabs when you search on Gibiru. The first is the "all results" tab and the other is the "censored content" tab. The all results tab shows the full index whereas the curated results as seen in the censored tab will exclude the feeds from search engines like Google.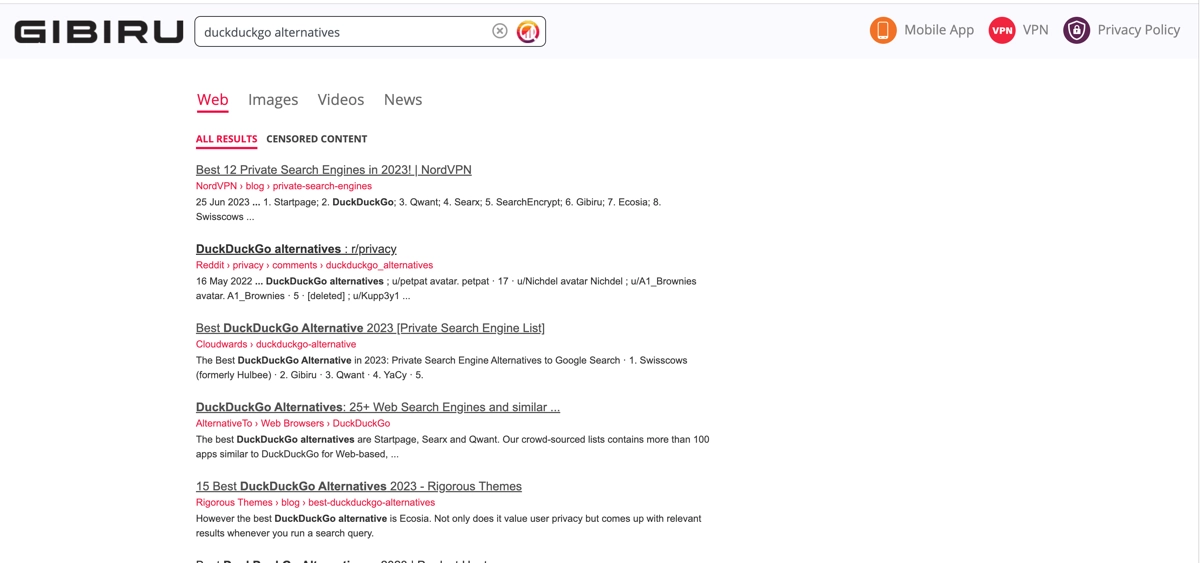 Gibiru is a good privacy minded alternative to traditional search engines like Google as they tick all the boxes to fit into this category. One thing however to make note of is that there isn't very much in the way of information about the team who developed or maintains Gibiru. Although it would be good to know some details about the founders, it could also be perceived as a good thing that they like to maintain their anonymity.

Since the launch of Quant in 2013 this EU-based privacy minded search engine from France has become a major competitor to search engines like Google. Just like Google they feature a minimal design that's easy to use but with the added benefit that they're not tracking your or storing your personal data.
One differentiator between Quant and other private search engines is that they crawl and index their own pages rather than composing their index from the data on other search platforms. The quality of their search results are relatively good and with the added benefit that Quant does not use cookies to maintain a history of your search queries after your browser is closed.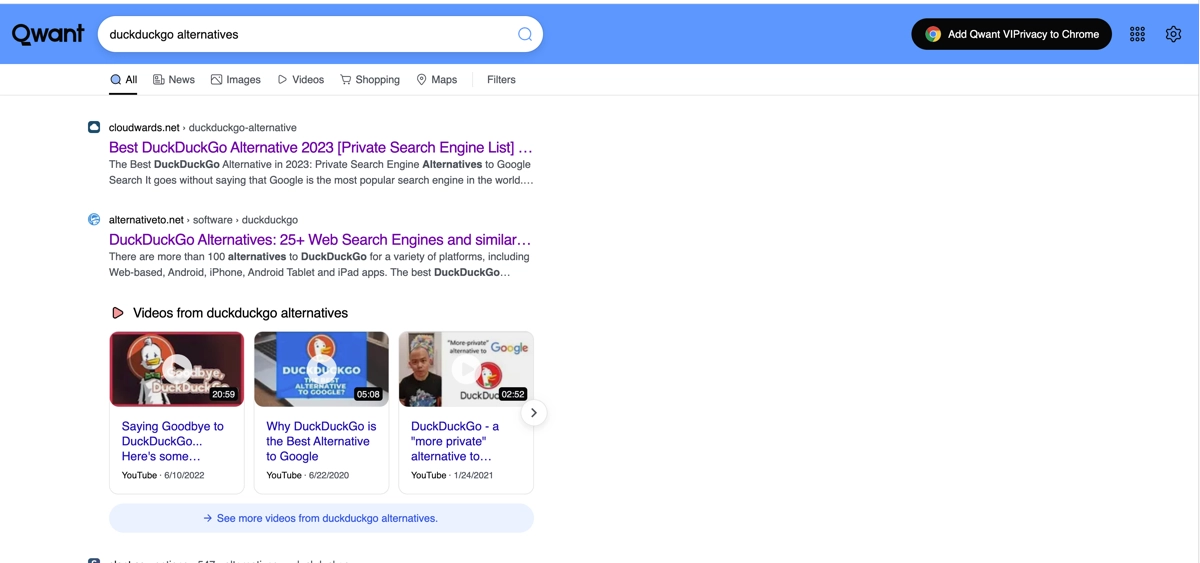 The only instance where Quant uses cookies is to maintain your preferences should you fiddle with their search engine configurable options. As for your previous searches though they do not store these and you will not see them after you close your browser. Users may find this to be an inconvenience but it's a fair trade in order to get a better more privacy focused user experience.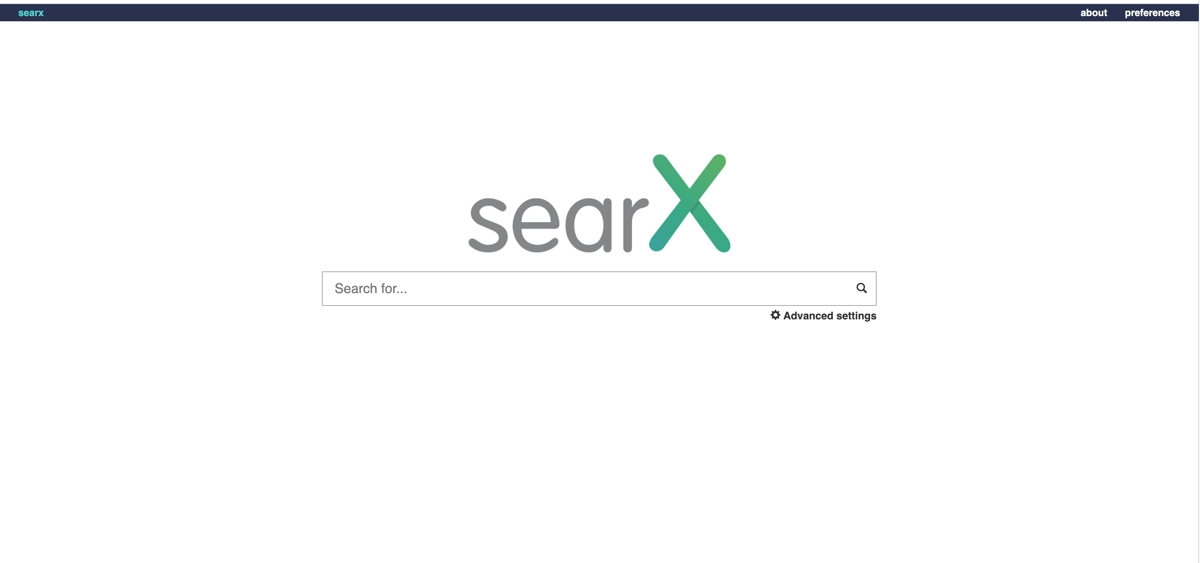 Searx is another privacy minded search engine. It's an open-source meta-search engine that returns the results from many search engines rather than one. They don't track user information such as search history, IP addresses or user agents. Additionally the sources are not permitted to track any user data, this also applies in cases where Searx is sourcing information from major search engines.
Searx is a distributed system that does not rely on any one single index. Instead they have several instances operated by many Searx users, all of which use many sources and differing search results. It's possible for you to also create your own instance should you be willing to put the work into doing so.
Upon submitting your search, Searx will pull the results which will provide you with the name of the search engines the data was originally pulled from. It's also possible to adjust the options on Searx and select which sources you'd like links supplied from and those in which you want to omit.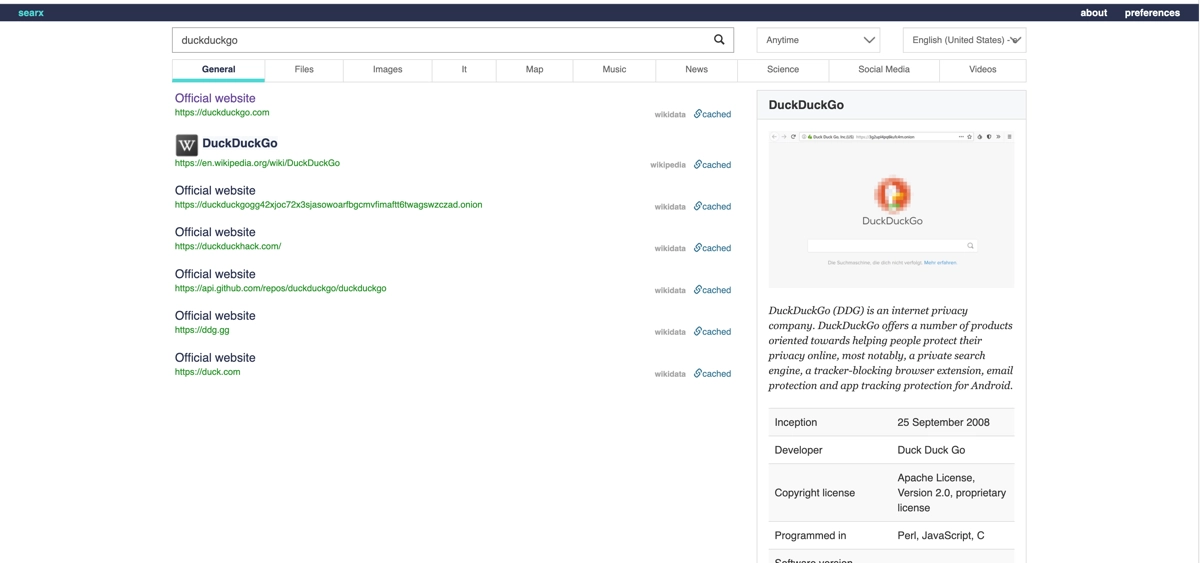 It's possible that Google may not permit requests from Searx. That said there are numerous other Searx source options that can be used. Being a highly privacy minded search engine and also providing users with results that aren't visible if you were to search Google makes Searx a great alternative to DuckDuckGo.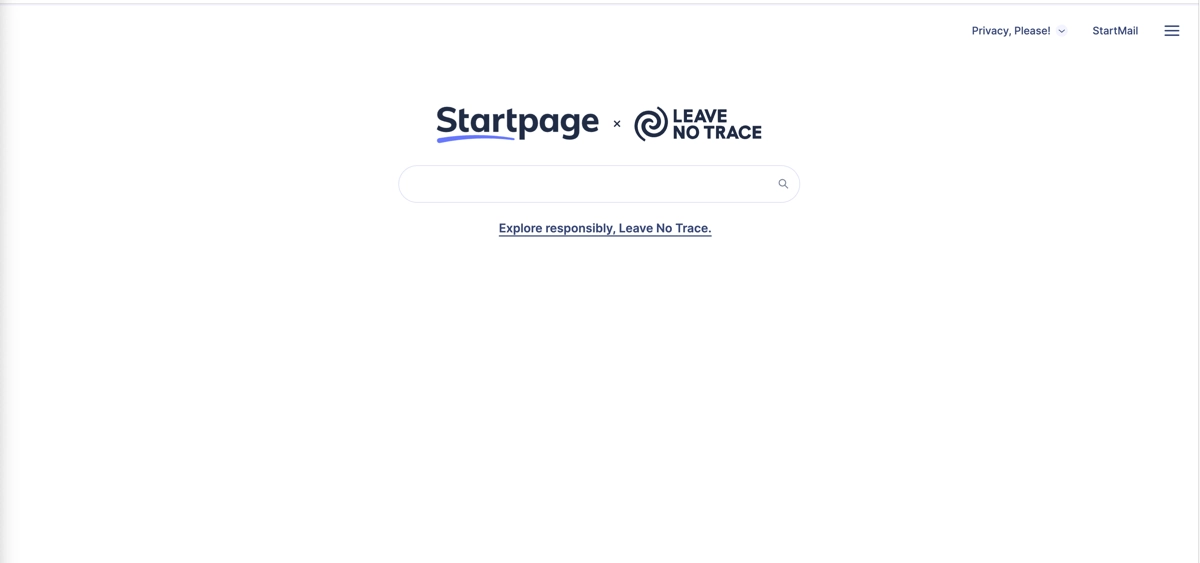 For users who love the simplicity of Google checking out Startpage as a private search engine is a good option. This minimalistic user-interface design mimics Google. Similar to DuckDuckGo this private search engine is mostly ad supported so there are advertisements featured in the interface. One key difference here is that unlike DuckDuckGo which does not allow you to turn the advertising off, Startpage does.
Since Startpage, like all other privacy search engines mentioned on this page does not collect personal information including your IP or other identifiable information, adverts shown to you may seem non-relevant. As a result you may like to just switch them off.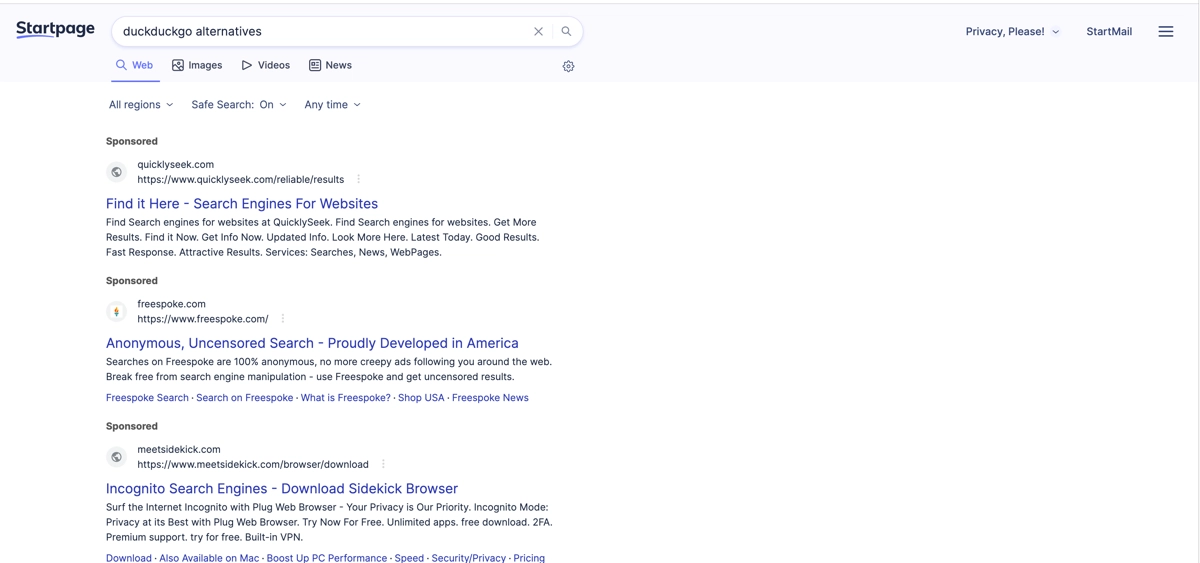 Because Startpage is a meta-search engine it does source it's information from varying sources of which one of them is Google. That being the case however the data is encrypted which adds extra layers of security and privacy while you're searching.
One last thing worth mentioning is that unlike DuckDuckGo or other search engines mentioned on this page, Startpage does not censor the search results it serves to users.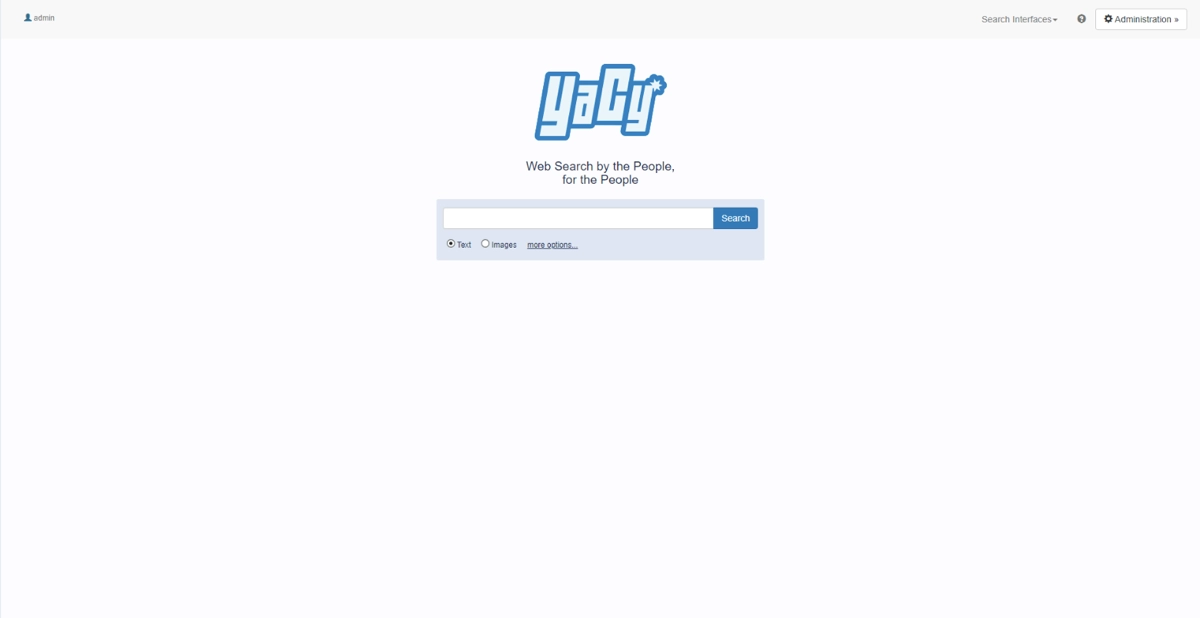 YaCy first started operating back in 2003. They are one of the most interesting options because they are a free distributed search engine and are built on the principles of peer-to-peer networks. 
Thousands of computers operate by members of the YaCy peer-to-peer network to make up the decentralized network of computers that operate the search engine. Whereas with a traditional search engine a company typically will operate the software and computers needed in order for the search engine to function. With YaCy however there is no single company, person or individual server controlling the network. YaCy simply develops and maintains in conjunction with the open-source community the software that runs the search engine.
Each instance (node) that operates the software that powers YaCy will independently crawl the internet to form its own index of websites which it shares with other peers in the network. This allows for the creation of an exhaustive dynamic set of search results.
Since the system is widely distributed there is no one legal jurisdiction in which YaCy is a part of. Due to the distributed nature of the system the laws of one country only affect the individual user and not the entire network.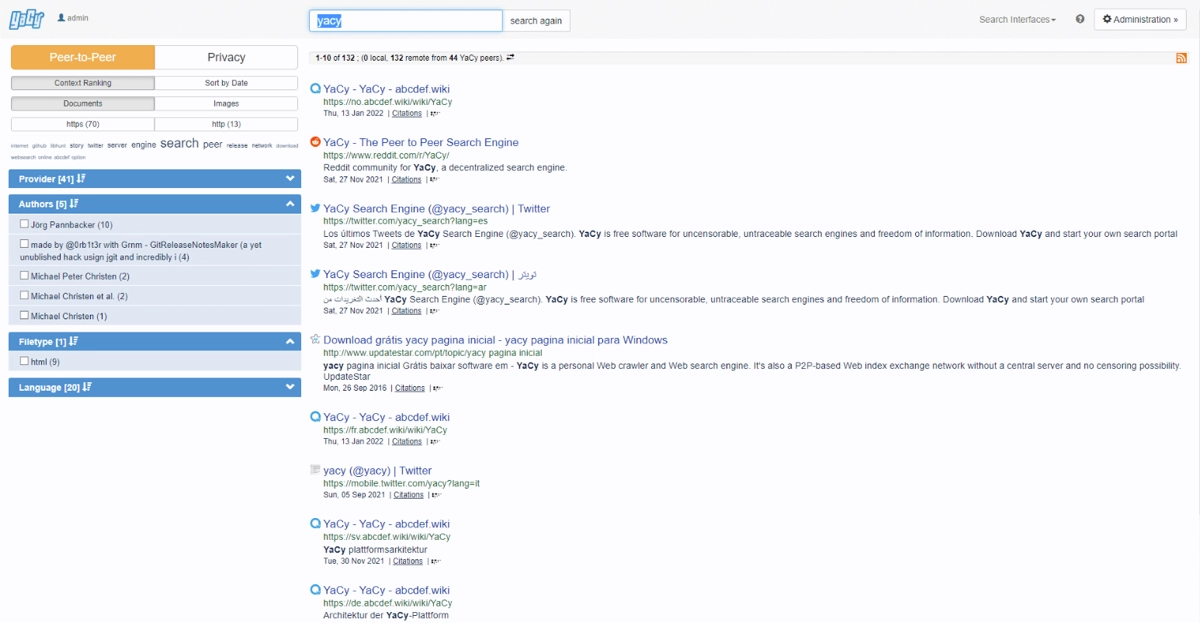 To use YaCy you must first download the Java open-source YaCY software. Thereafter you can search the internet through any browser you have installed on your system.
Conclusion: DuckDuckGo Alternatives
There are many privacy focused search engine options to choose from. Although DuckDuckGo is still a great option some of these alternatives are also great. Unique indexes that are made up of data sourced through crawling independently create for a search experience that you might not get with Google.
DuckDuckGo, although one of the early entrants into privacy focused search space is not the only option. Features available in some of the other search engines mentioned on this page such as the ability to turn off adverts may be enough to steer you in their direction. Some of the alternatives mentioned like Startpage will allow you to do just that.
There are other privacy focused search engines out there that we have not covered in this article that you can search for and learn more about online which include: Mojeek, Ecosia, MetaGer and Brave Search.