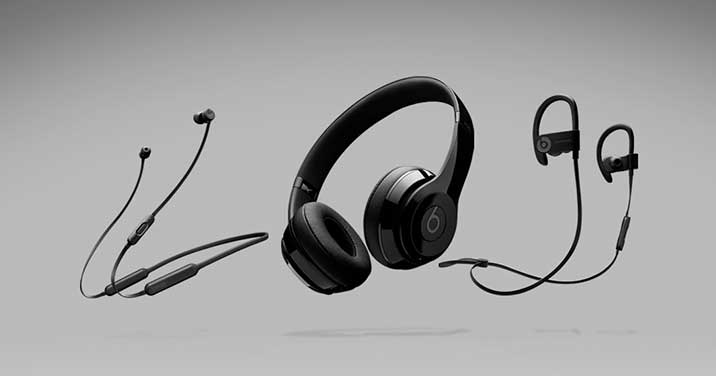 Great Price Plus Great Sound in These Wireless Headphones
As you must have noticed over the past few years or so there has a push underway from headset manufacturers to make a clean break away from the wired headset world. Instead, the new focus is on delivering the optimum wireless headphone product. As you might well expect, various manufacturers have brought a dizzying array of headphone sizes, shapes, and of course prices.
All that being said, you owe it to yourself to take a closer look at a wireless headphone product that goes a long way towards providing the best wireless headphone experience possible. Take note of the name of this wireless headphone, that of BeatsX.
For the record, the BeatsX wireless headphone is actually the least expensive offering in this product line. Nevertheless, as you will soon see, the BeatsX delivers quite a bit of value for the price.
Note that in terms of product design, the BeatsX wireless headphones sport a rather innovative design. This wireless headphone is engineered with two tiny earbuds that are connected to each other from a band that you wear around your neck. You will readily appreciate that the BeatsX wireless headphones are incredibly light and simple to use. Best of all, because they are safely tucked away around your neck when you are not using them, these wireless headphones are almost impossible to lose.
A bit more about the precisely engineered design of the BeatsX wireless headphones. Get this: these wireless headphones arrive with no less than four tip sizes that ensures you will find a size that comfortably fits your ear. Better still, also included with the BeatsX wireless headphones, there are two "wings" which serve to help hold the earbuds in place.
Note that the use of these wings is entirely optional. Truth be told, quite a number of users don't even bother to use the wings. All the same, the wings are there for you should you feel the need for a more secure fitting.
Another feature that you will appreciate is that the earpieces are manufactured with mini magnets. These magnets serve to hold the earpieces together when you are not using them. You can readily understand that this feature keeps them from tangling together and also keeps them safely out of your way no matter what you happen to find yourself doing.
All things considered, the BeatsX wireless headphone is most definitely a headphone you will want to consider for yourself.