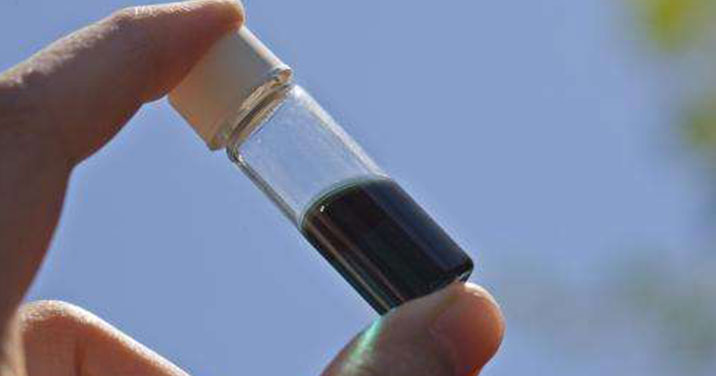 Exciting New Era For Solar Energy
As you probably know, there has been something of a quest underway for quite some time for optimizing the use of so-called renewable energy sources. One such energy source may now move to the forefront of renewable energy with a recent breakthrough uncovered at the University of Toronto Engineering Department.
This breakthrough concerns the manufacture of a new class of solar cells. These revolutionary new solar cells, referred to as perovskite solar cells are unique in that they are constructed of a tiny layer of ultra thin crystals. These crystals are about 1,000 times smaller than a human hair and are manufactured from a relatively low cost light sensitive material.
More importantly, these perovskite crystals can be mixed into a liquid. Once the crystals are completely intermixed with the liquid the new mix can be treated like a 'solar ink'. That means that the perovskite solar ink can be printed onto ordinary materials such as glass, plastic and such utilizing inkjet printing technology.
Now that being said, it is important to note that prior to the recent breakthrough, as promising as perovskite solar ink technology looked, full utilization was hampered by the need to extract the solar energy. The issue was that until recently the only known method for extracting the energy involved the need to embed what is referred to as an electron selective layer or ESL. Previous ESL embedding technology utilized a process that essentially baked the ESL onto the material, albeit at an extraordinarily high temperature of 500 degrees Celsius. Obviously that severely limited the usefulness of perovskite solar ink.
Until now, that is. It turns out that University of Toronto researchers have developed a a revolutionary new chemical process. This process uses nanoparticles in solution to actually grow the ESL directly on the surface of the perovskite solar cells. Most interesting of all is the fact that this new process can be accomplished at a much lower temperature of 150 degrees Celsius.
As you might well imagine, this new discovery means entire new uses of solar energy will soon be possible. Think such uses as solar cells embedded directly into your smartphone cover or perovskite solar coated windows to offset building electrical use. Naturally, the possible uses of this technology are only now being imagined. Stay tuned as you are certain to hear much more about this new solar cell technology in the near future.